Apple's 16-inch MacBook Pro & the ARM Mac on the AppleInsider Podcast
This week on the AppleInsider Podcast, Victor and William talk about the 16-inch MacBook Pro rumors, just how effective Facebook's $5 billion fine from the FTC will be, and the pending antitrust investigation into big tech companies.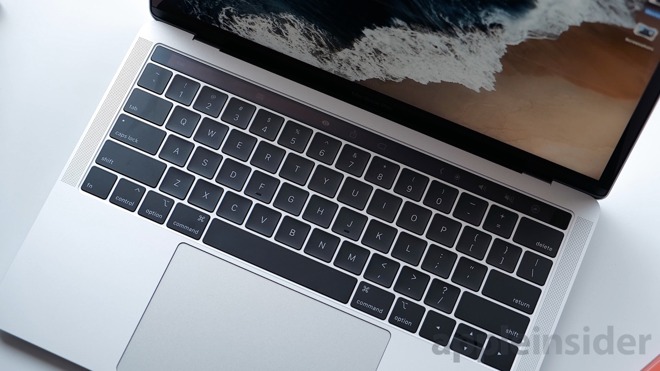 2019 MacBook Pro
AppleInsider
editor
Victor Marks
and writer
William Gallagher
discuss:


The rumored 16-inch MacBook Pro is said to cost as much as $3,000 USD. Are you budgeting for one or is that just not practical for even pro users?

Victor enthuses instead about the discontinued 12-inch Macbook, and how frustrating it is that it's gone

How to use the Hazel app to help you manage on a Mac with just 128GB of storage

Facebook was fined $5bn by the FTC, but as large a sum as that sounds, is it enough to make Facebook change its ways?

The US Department of Justice is investigating Facebook, Apple, Amazon, and Google for antitrust violations. We won't know the extent of the investigation for some time, but Victor notes how no one escapes government investigations unscathed.

US Attorney General William Barr is beating the drum for backdoors into encryption again. Victor thinks this was dumb before, and is dumb now.

Apple looks to be in a good position to move away from Intel and into using ARM processors for its Macs, but is this the right time for the company to make that jump?
We like reader email --
send us your comments and concerns!
.
The show is available on iTunes and your favorite podcast apps by searching for "AppleInsider."
Click here to listen, subscribe, and don't forget to rate our show
.

Listen to the embedded SoundCloud feed below:
Follow our hosts on Twitter:
@WGallagher
and
@vmarks
.
Feedback and comments are always appreciated. Please contact the
AppleInsider
podcast at
[email protected]
and follow us on Twitter
@appleinsider
, plus
Facebook
and
Instagram
.
Those interested in sponsoring the show can reach out to us at
[email protected]
.