This Apple Watch charger is better than Apple's in every way
Apple's own Apple Watch charger is as boring as it gets. Native Union's new Belt Cable bests Apple's in nearly every way.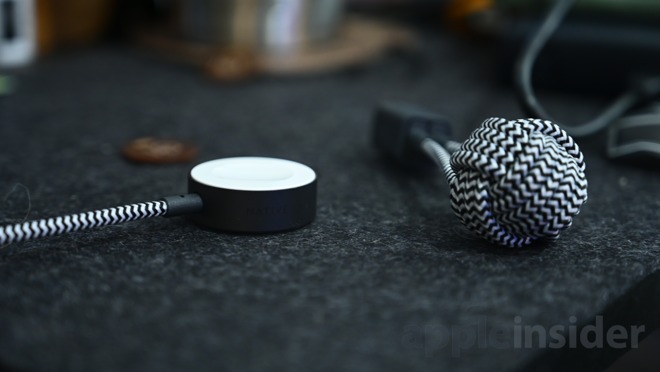 Native Union Belt Cable for Apple Watch is better than Apple's charger
Apple's can't compete
Unlike Lightning cables, the Apple Watch charging puck isn't subject to near as much scrutiny. One big reason is likely that people don't use their Apple Watch while on the charger, like they do their iPhones. When using an iPhone that is plugged in, it creates additional strain on the cable.
That isn't to say Apple Watch charging pucks don't go bad -- they do. Especially if you travel with it in any capacity.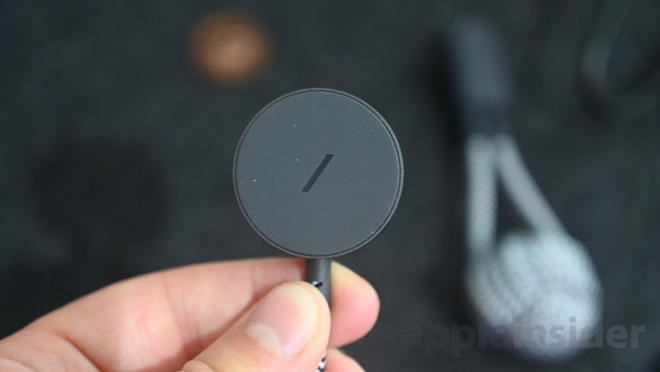 Native Union Belt Cable for Apple Watch has nonslip grip
Apple's cables are also slippery on table tops, can easily be tangled, often too short, and aren't very durable. Fortunately, Apple now allows third parties to create their own Apple Watch charging pucks and have them certified to guarantee compatibility.
We've seen our fair share of these cables, often with small tweaks and lower price tags to undercut Apple's own. None have really impressed us until Native Union's Belt Cable showed up in Apple Stores.
The Belt Cable for Apple Watch is a nylon wrapped anti-tangle cable that exceeds Apple's in nearly every way. This cable, whether for at home or on the go, resists tangling thanks to the more protective outer material as well as a leather and metal cable tie that is permanently affixed to the cord.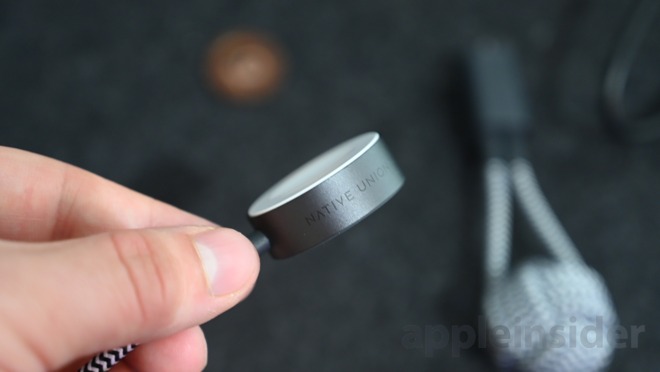 Native Union Belt Cable for Apple Watch looks great with aluminum sides
Surrounding the puck itself is anodized aluminum that has a dark matte finish that looks metallic and sleek. There is also a nonslip rubberized bottom to the charging puck, solving our perpetual issue of our Apple Watch sliding around the end table at night.
Native Union also hit the sweet spot with length. Apple's default is one meter, which can often times be just too short. The four foot length chosen is just right, reaching our charger easily without being too long and annoying to carry.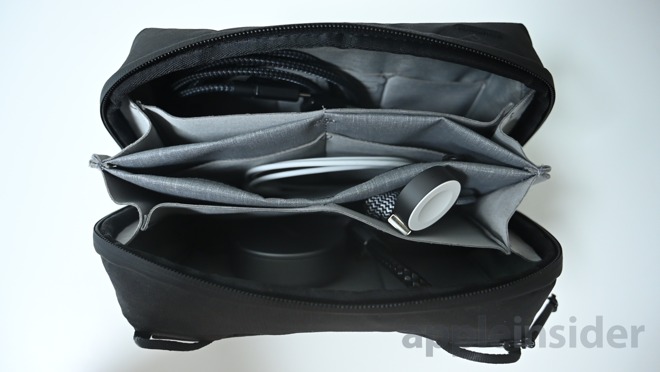 Native Union Belt cable looks great in our Peak Design Tech Pouch
We have a habit of traveling quite a bit and we are always taking a spare Apple Watch charger with us. We've tried so many alternatives. The Belkin BoostUp charger is very nice but the glossy metal is as slippery as Apple's. Smaller companies such as Oittm, AMZ, and Blandstrs are more affordable, but are plastic and feel cheap.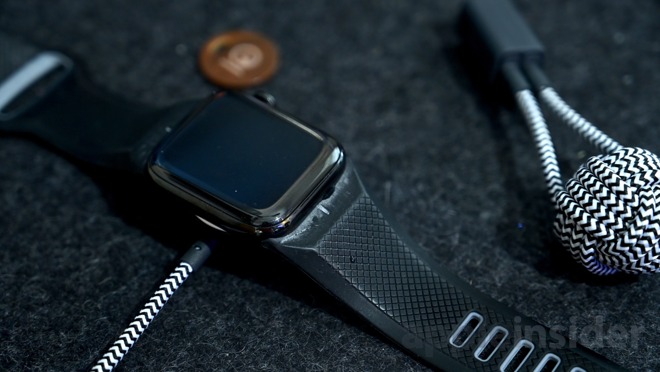 Native Union Belt Cable for Apple Watch
To be fair, Apple does offer a stainless steel charger and a longer length version, but they still suffer from the other issues that we've laid out. The Belt Cable from Native Union finally offers something different -- if just subtly so -- to help it stand out.
If you don't have a second Apple Watch charger yet, this is the one to check out.
The cord for almost everyone
There is one area where we understand the hesitation of users -- the design. Personally, we dig the repeating black and white chevron pattern that works its way down the entirety of the cable. There are going to those out there that aren't a fan and prefer the more understated simplicity of Apple's own.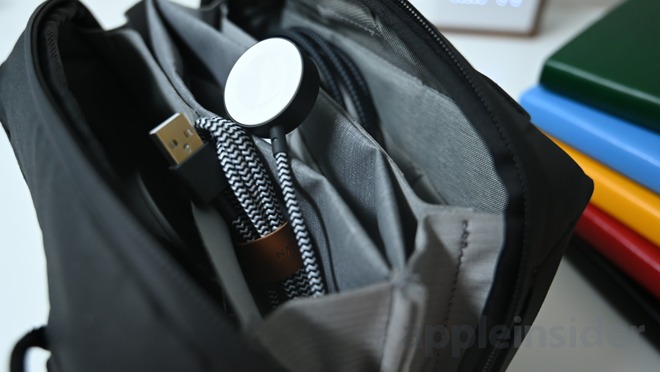 Native Union Belt Cable for Apple Watch in the Peak Design Tech Pouch
For being fans of a company as design-forward as Apple, we absolutely can't fault someone for not liking how the Native Union cable looks. If it isn't your taste, it isn't your taste.
If however, you do dig not only the design of the cable but all of its other stellar qualities as well -- the matte anodized aluminum, reinforced nylon braided cord, nonslip base, leather cable tie, added length, extended lifetime warranty -- then go ahead and pick yourself up another charging puck.
They can be nabbed
on Amazon for $49.99
with Prime shipping.