Mophie's updated Juice Pack Air for iPhone XS, XS Max & XR now available to all
Posted:
in iPhone
edited August 2019
Mophie's recent update of the Juice Pack Air battery case for the iPhone XS, XS Max, and XR is now on sale to everyone, until now having been reserved for Amazon Prime members.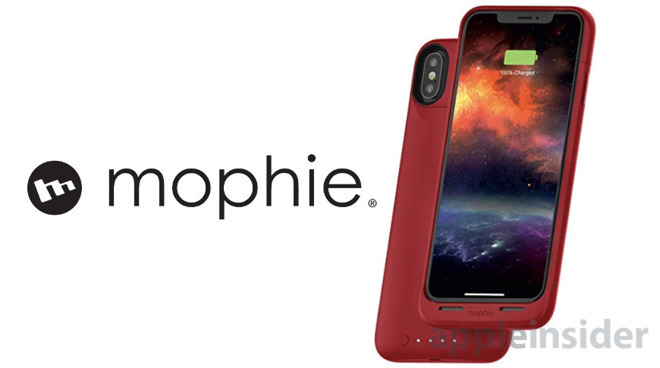 Battery capacity depends on the model. The
XS Max version
of the case, for instance, includes a 1,840mAh supply, while the
XS model
is rated at 1,720mAh, and
the XR
at 1,650mAh.
All three options support both wireless Qi charging or connecting through an integrated Lightning port, which replaces USB-C or micro USB on prior Mophie offerings. A button lets owners switch the case on or off, or check battery levels on an LED indicator.
Some other features include rubberized internal pads to help cushion against drops, and "Priority+" charging, meaning that an iPhone will charge before the case does.
A Juice Pack Air is $99.95, whether direct
from Mophie
or through vendors like
Amazon
. The XR case is available in black, blue, and red, while the XS/XS Max cases are sold in black, red, gray, and rose gold.