Apple teases 'The Morning Show' arriving this fall on Apple TV+
Apple has started to tease 'The Morning Show,' a drama starring Jeniffer Aniston, Reese Witherspoon, and Steve Carell for its upcoming AppleTV+ service starting this fall, hinting at the behind-the-scenes tensions of a fictional television show.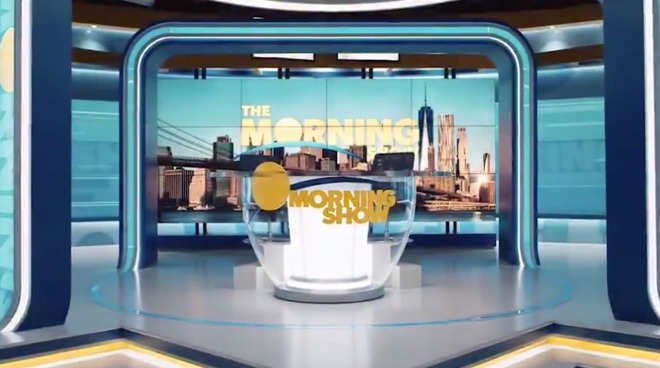 Published to the official Apple TV Twitter account on Monday, the
minute-long video
is accompanied by a brief teasing text for the show, declaring "The news is only half the story." The tweet name-checks the three stars of the show, as well as advising it will be arriving on Apple TV+ this fall, "only on the Apple TV app."
The tweet also references the Twitter handle for the
show itself
. On that account, there is a single tweet, showing the same video as the Apple TV account.
The video consists of a sweeping montage of the dressing rooms, control room, and stage of the fictional The Morning Show. The background voiceover is made up of statements by the various characters that will appear in the series, their varying motives, and the potential backstage bickering that could take place.
Picked up by Apple in
late 2017
, the show is based on
CNN
correspondent Brian Stelter's novel "Top of the Morning: Inside the Cutthroat World of Morning TV." Two seasons totalling 20 episodes were ordered, with Aniston and Witherspoon co-owning and executive producing the show.
The show is already on its
second showrunner
, after the first Jay Carson left due to reported "creative differences."