Spotify may gain Siri voice commands soon, despite antitrust battle
Posted:
in macOS
edited December 2019
Spotify subscribers may soon be able to play their music via Siri voice commands, thanks to a set of tools released by Apple in June.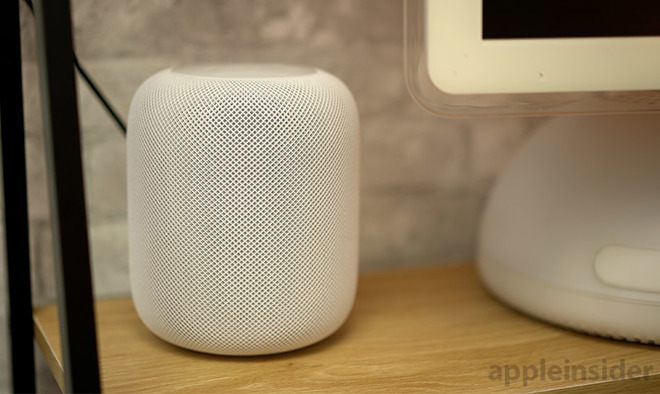 The battle between Apple and Spotify had kicked off in March when
Spotify filed a complaint
with the European Commission. The complaint accused Apple of anti-competitive practices by not allowing third-party access to technologies such as Siri, HomePod and Apple Watch.
Originally, SiriKit had only allowed six categories of apps to work with
Siri
. These apps had to fall under the umbrella of messaging, internet voice calling, ride booking, photo search, workouts, or payments. In comparison, both Google Assistant and Alexa allowed users to play music from rival services, including Spotify.
In 2018, Apple created a tool that would allow iPhone users to create a Siri shortcut to play music through Spotify, but many thought the feature was somewhat cumbersome.
However, Apple announced
a set of tools
in June that give the makers of podcast, radio, and streaming music apps, the ability to utilize Siri voice commands. This would enable a user to play music on Spotify via Siri, though Apple Music will still remain the default music service on all Apple devices.
Spotify has long claimed that Apple treats it -- and other -- third party companies unfairly. According to
The Information,
Spotify used to host a message on their site that read "Apple won't allow us to be on HomePod and they definitely won't let us connect with Siri to play your jams."
The message has since been replaced with "Only recently, Apple announced that it will let us connect with Siri to play your jams...but fails to mention our name (I want to play [X] on Spotify') and your HomePod will default to Apple Music."
Apple, however, claims that Spotify was using misleading rhetoric to paint Apple in a bad light to disguise its financial motivations. Spotify claimed to have no official comment at this specific time.
A statement released by Apple said that they had reached out to Spotify about supporting Siri and AirPlay 2 on multiple occasions, saying that they were ready to help Spotify where they could, only to be told that Spotify was "working on it."
Even if this particular battle comes to a close, the war between the two companies is not likely to come to an end. Spotify has argued that Apple's 15 to 30 percent commission from subscription sign-ups through iPhone apps create an unfair advantage for Apple Music.