Tips and tricks for mastering Apple Card
While Apple Card still operates as a traditional credit card, Apple has mixed things up with its skill of blending hardware and software. To help you make the most of your new Apple Card, here are our favorite tips and tricks.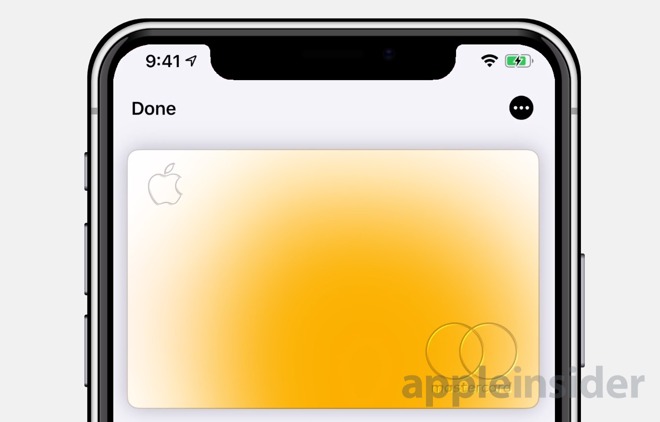 Apple Card in Wallet app
Estimate interest
Apple makes it easy to see not only how much you owe, but how much interest you will owe based on your payment. When it is time to pay your bill, Apple presents different options and encourages you to pay more than your minimum to reduce the amount of interest you'll accrue.
This upfront transparency will, ideally, cause users to be more cautious using the card and not overspend when they see the real cost of their purchase.
Understanding your Apple Card color
After signing up for
Apple Card
, the virtual card in Wallet is stark white. But as soon as you make your first purchase, the color will begin to change.
This has some practical purposes and some that are just fun. As an example, just tilting your phone causes the colorful effect to react and move as if by natural light.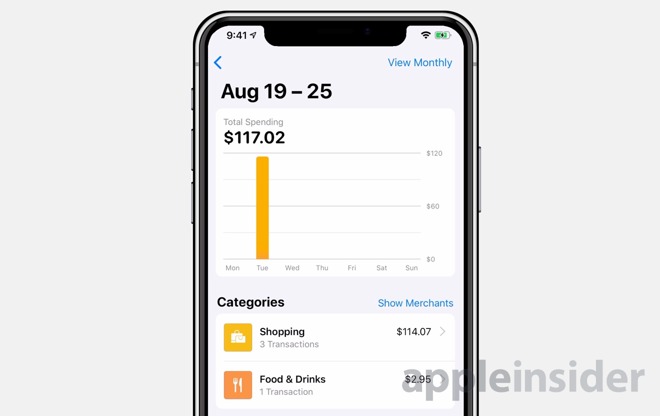 Apple Card spending categories
These colors also represent the different categories of your purchases. If you buy clothes or household items, the color will be a yellow-orange. Add in some food and a splotch of darker orange will mix in. Travel expenses such as hotels or flights will add a splash of green. Services mix in purple, transportation adds some blue, movies and entertainment are pink, and health-related expenses are red.
Seeing those colors gives you a high-level view of how you are spending your money without getting into further breakdowns of the categories.
Managing your default card
When signing up, Apple will ask if you want to make the Apple Card your default payment method. If you either decline or wish to change it, it is easy to do.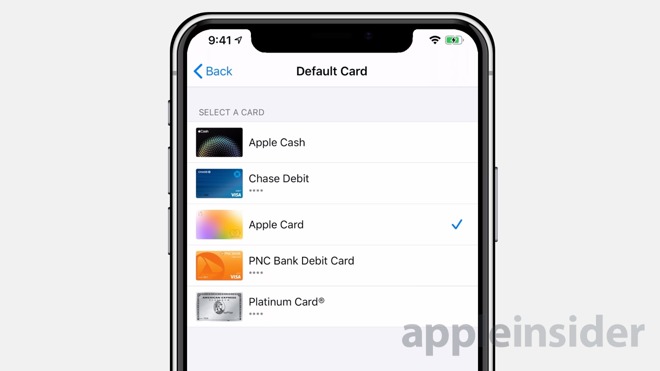 Choosing your default payment card
Head to
Settings
. Tap
Wallet & Apple Pay
, and select
Default Card
. From here, you can choose any of your Apple Pay cards to be the default, including Apple Card.
Earn more Daily Cash
The rewards payout from Apple Card is called Daily Cash. Apple will pay out however much in rewards you've earned that day.
Apple will pay 1% when using the physical titanium Apple Card, 2% when shopping at every-day retailers, and 3% through Apple -- and some other vendors added on Tuesday like Uber and Uber Eats.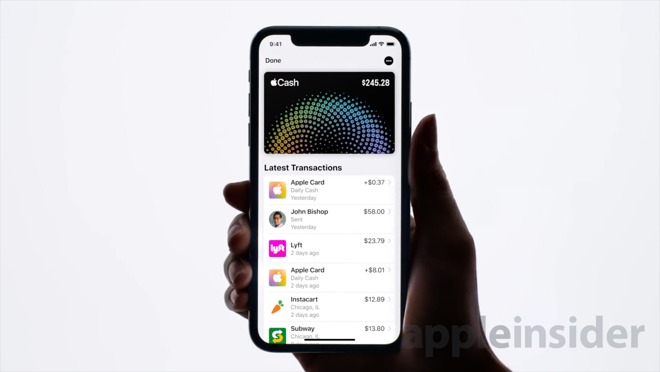 Apple rewards users with Daily Cash
To maximize your cash back, your highest reward is when shopping through Apple, including the App Store and iTunes. If you want to earn more in rewards, move any iTunes purchases to your Apple Card.
This could Apple services such as Apple Music or App Store subscriptions. Video streaming services like HBO, Showtime, CBS All Access, or Hulu count if you move your subscription to an App Store in-app purchase rather than billing your card directly.
Odds are, you are already paying these subscriptions, so might as well earn a bit more and use Apple Card.
Change your card number
If you want to use your Apple Card online, and the retailer doesn't support Apple Pay or autofill in Safari, you have to manually enter in your card number. Those details can be readily found within the Wallet app.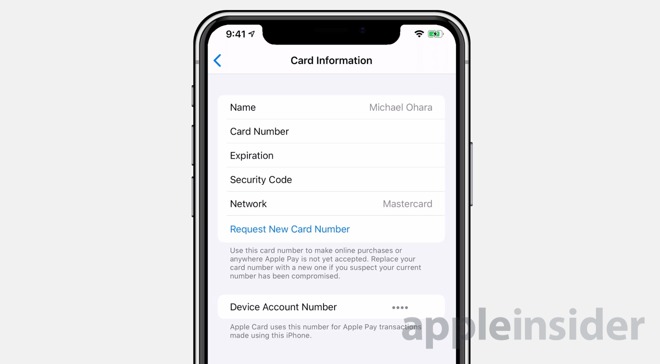 Request a new card number in Card Information
When shopping online, if you are ever worried your card number has been compromised -- such as through a phishing scam, you can get a new card number at any time. Just hit
Request new card number
under
Card Information
and one will instantly be generated.
This number is independent from your physical Apple Card's number and your device ID number that lives on your iPhone. So, neither of those will be impacted if you request a new number.
If you lose your physical card, you do need to let Apple know so that it can be cancelled and reissued.
Get support
Speaking of getting in touch with Apple Support, all of that can be easily done through Apple's Business Chat feature in iMessage. Tap on the ellipsis on the top right corner of your Apple Card and tap on
Message
to quickly get in touch with an account representative.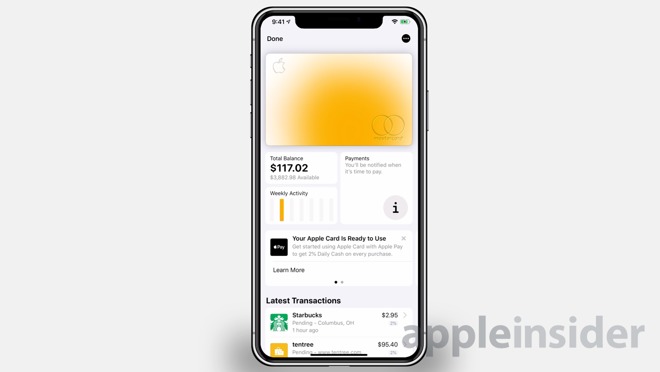 Apple Card users can contact support through text
All correspondence takes place within the Messages app next to all of your other conversations so you can communicate when it is convenient for you, and you don't have to jump on a phone call and wait on hold forever.
Schedule payments
Instead of manually paying your card each month, Apple also makes it easy to schedule payments. A quick wizard within iOS allows you to easily schedule payments each month to reduce your burden.
You can choose to pay the whole bill or a specific amount. You're not limited to one specific payment day -- you can choose any day up to and including when the payment is due.