Apple buys two Cupertino city center office buildings for $290M
Apple is continuing to cement its position as a major part of Cupertino, with the iPhone maker expanding its real estate portfolio with the purchase of two office buildings within the Cupertino City Center district for $290 million.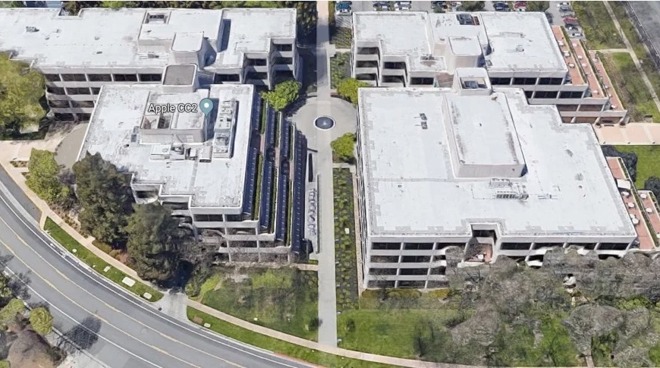 Image Credit: The Mercury News/Google Maps
The two buildings, named Cupertino City Center 1 and Cupertino City Center 2, are located on the corner of Stevens Creek Boulevard and Torre Avenue, documents filed with the Santa Clara County Recorder's Office on Monday reveal. The buildings were bought for a total of $290 million, though the price of each individual building is currently not available.
The buildings offer space of 168,000 square feet and 146,000 square feet,
The Mercury News
reports
. The City Center district, where the buildings are located, consists of a mix of residential property, along with other office buildings, restaurants and a hotel.
The purchases are a continuation of Apple's long-time association with Cupertino, with the company continuing to buy more property in the area to expand its operations. The most prominent property in Apple's portfolio is
Apple Park
, the company's headquarters, famous for its large "spaceship" ring-shaped building.
"Apple really like being in Cupertino, and this is a way for them to solidify their presence there," commented real estate firm Cushman & Wakefield executive managing director Eric Fox. Apple employs some 24,000 people in the city.
The vast amount of property Apple owns in Cupertino has led it to take part in a number of initiatives to improve the city. In April, the company proposed to
pay $9.7 million
to the city towards a selection of eco-friendly transportation projects across Cupertino, including bikeways and better sidewalks, shortly after the city agreed to
delay tax changes
that would have cost Apple $9 million.
Apple also owns property in Sunnyvale, and has 85 acres of land and buildings in north San Jose, among other locations.