States and 12 phone carriers agree to implement anti-robocall technology
As Congress considers legislation designed to put an end to robocalling, state attorneys general and 12 telephone companies intend to take action and on Thursday announced an agreement to implement spam call identification and blocking technology.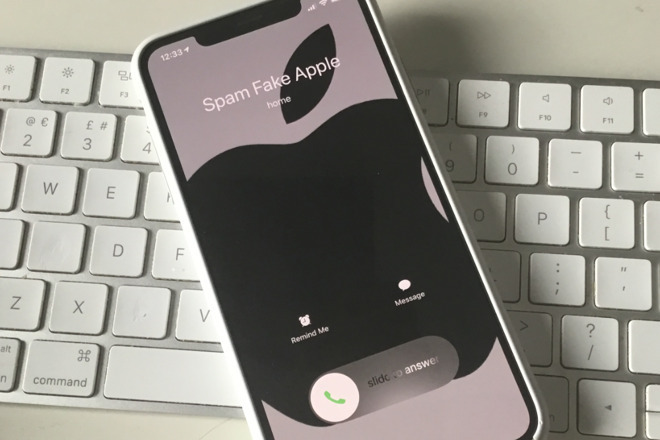 While not a binding decree, the deal puts phone carriers under the gun to
implement STIR/SHAKEN
call authentication technology and offer free call blocking tools to customers, reports
The Washington Post
.
A total of 12 companies, including major carriers AT&T, Comcast, Sprint, T-Mobile and Verizon, promised to roll out robocall protections from 51 state attorneys general representing every state and the District of Columbia. Bandwidth, CenturyLink, Charter, Consolidated, Frontier, U.S. Cellular and Windstream also pledged support.
Phone companies are not required to follow through on the agreement. And while there is no deadline to integrate the technologies, North Carolina Attorney General Josh Stein said the "expectation is they will all implement them as soon as practical."
"Thanks to these prevention principles, our phones will ring less often," Stein said in a press conference in Washington, D.C.,
according to
CNET
. "But unfortunately there will always be bad actors no matter how well we try to prevent these calls. Some will get through and that's why enforcement is such a critical part of what we're doing today."
Along with implementation of STIR/SHAKEN and an offer of free call blocking and identification tools to customers, the agreed upon principles include analysis and monitoring of network traffic, investigation of suspicious calls, identity confirmation of commercial customers, integration and followthrough on traceback operations, and communication with state attorneys general.
"We're in the midst of an ongoing battle with those responsible for sending annoying and often deceptive spam calls to our customers, and we're determined to fight this battle," said Kathy Grillo, a government affairs executive at Verizon.
Caller ID spoofing has become an increasingly prevalent annoyance in both the U.S. and abroad. In many cases, malicious actors purposely manipulate their originating phone number to make it appear as though they are calling from a trusted entity in a bid to fleece consumers of money or procure sensitive information.
Other government bodies and individual carriers are working to enact robocall safeguards similar to those announced today. In July, the U.S. House of Representatives
passed a bill
to end to spam calls by leveling business requirements on carriers and bolstering Federal Communications Commission authority over offenders. A month earlier, the Senate adopted its own bill called the TRACED Act.
Earlier this month, the Federal Communications Commission
expanded the scope
of the Truth in Caller ID Act of 2009 to cover international calls and texts, while AT&T and T-Mobile
joined forces
on a STIR/SHAKEN-based cross-network call authentication program.
Apple is also developing anti-robocall technology for use by iPhone owners. Baked into iOS 13 is a feature that
relies on Siri smarts
to identify and silence calls from unknown numbers, sending them directly to voicemail for later perusal.