LaCie launches new Thunderbolt 3 and USB-C Rugged SSDs
LaCie has just released three new rugged SSDs to take advantage of new faster drives and Thunderbolt 3 -- the Rugged SSD Pro, Rugged SSD, and Rugged Boss SSD -- with professionals in mind.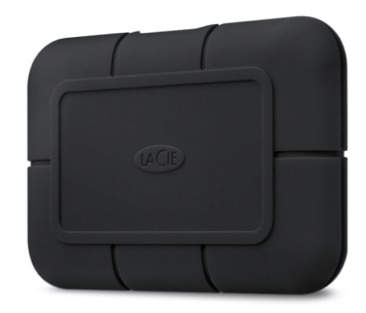 LaCie Rugged SSD Pro with Thunderbolt 3
The Rugged SSD Pro is the fastest of the bunch, featuring a Seagate FireCude NVMe SSD with up to 2800MB/s in transfer speeds. It also hasIP67 dust and water resistance, three-meter drop protection and two-ton crush resistance.
Instead of just a rugged bumper around the edge and in vivid orange, the Rugged SSD Pro is a sleek black with complete silicone coverage. It comes in 1TB and 2TB configurations.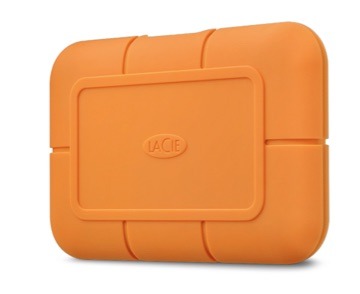 The LaCie Rugged SSD works over USB-C
The new Rugged SSD is very similar to the Rugged SSD Pro -- keeping the same durability and full silicone coverage, but drops to USB 3.2 type C for connectivity, limiting it to 950MB/s in read/write speeds. It also comes in orange to differentiate itself from the pro line.
Aside from 1TB of storage, the third model announced on Tuesday, the Rugged Boss SSD, can be entirely laptop- or desktop-free. It has an SD card slot and USB-A port for copying media directly off external media to the drive.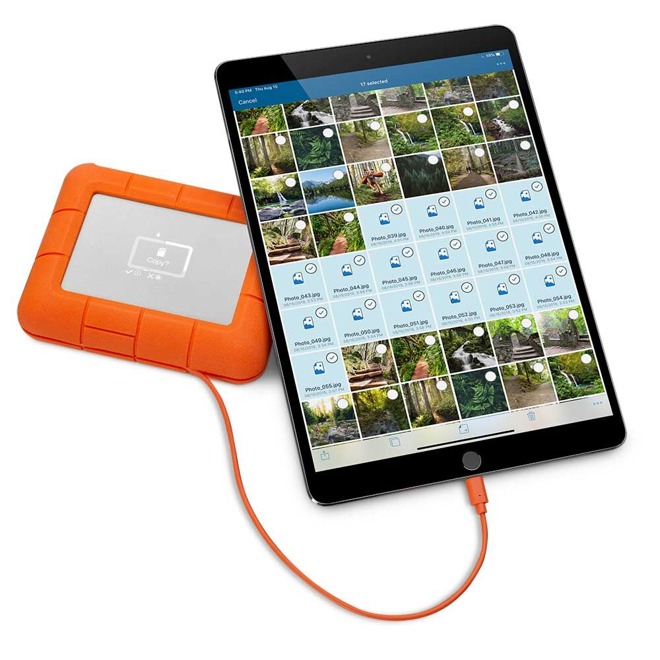 LaCie Rugged Boss SSD can connect to your iPhone or iPad
The Rugged Boss SSD has an internal battery and a simple display for working on the go and managing media without a computer. It is able to connect to your Mac or PC over USB-C, but a Lightning and micro USB cable are also included for connecting directly to iOS or Android devices through the LaCie Boss app.
The Rugged Boss SSD has speeds up to 430MB/s. The Rugged Boss SSD looks to be very similar to the
LaCie Copilot
that was a joint partnership between LaCie and DJI.
LaCie's new Rugged Pro SSD starts $399, Rugged SSD starts at $179, and Rugged Boss SSD will run $449. No word yet on availability.