Editorial: It's time Apple allowed third-party Apple Watch faces
We're now six versions into the software for Apple Watch, and we're getting an App Store right on our wrist. It's time for us to get third-party faces too.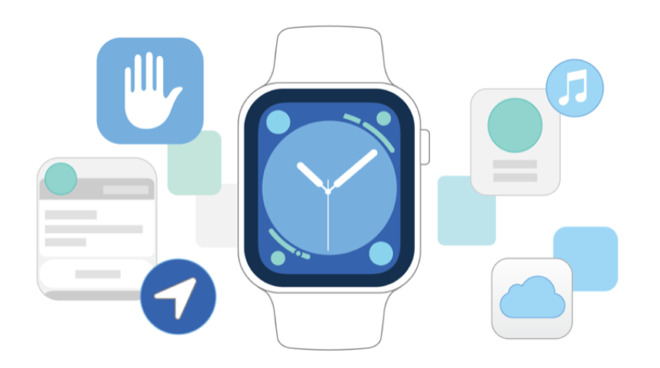 Detail from Apple Watch developer documentation
We can't truly imagine how hard it was to develop watchOS for the Apple Watch in the first place. And, true, if it ever came to a choice of what Apple should devote its time to, we'd have to say that International Emergency Calling or other health monitoring features are a bit more important than a new Watch face.
Only, that original
Apple Watch
came out four years ago. It was revealed five years ago. And throughout that time, Apple has been very clear on how it understands the importance of Watch faces.
Back at this year's WWDC, Kevin Lynch even chose to start his whole presentation about the new watchOS 6 by talking about faces.
"We're thrilled at how Watch is making such a difference in so many people's lives," he started. "And this is driving us to make Watch even more powerful and more personal for you."
"Now, [Watch faces] are something you interact with most every day and we have more Watch faces this year since the very first Apple Watch," he continued, but obviously didn't say anything about third-party faces at the time, or we wouldn't be talking about this today.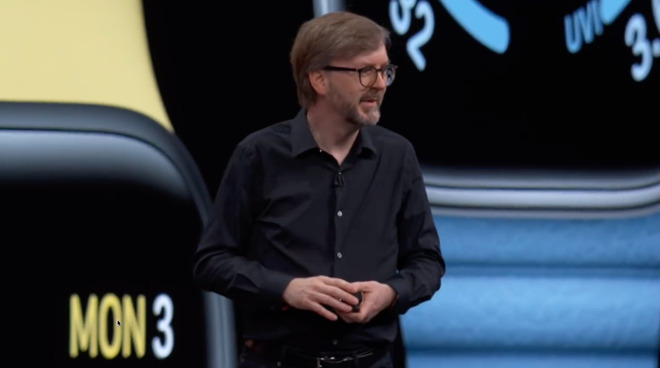 Kevin Lynch began his unveiling of watchOS 6 by concentrating on Watch faces
He then spent over a minute just taking us through the new faces that ship with watchOS 6. Your taste may vary, but even if you don't find every single one as beautiful as Apple claims, there are some that are truly gorgeous.
They're just all of them designed by Apple.
Apple's Watch faces
Apart from ones that Apple designs in conjunction with firms such as Hermes or Nike, every face is from Apple. If you're a developer, you can scour Apple's documentation, you won't find a mention of being able to design a face. You can do just about anything else you can think of, down to manipulating what happens with the Digital Crown, but faces are off the table.
Which has always been a bit of a pity. True, you can be totally certain that if Apple opened up faces to developers, there would be a flood of truly, truly dreadful options right alongside all the gorgeous ones.
If that's why Apple is keeping people away from its faces, then fine, we know Apple is very conscious of its aesthetics. Even if you can't tell that from some of the utter rubbish iOS games that litter the App Store.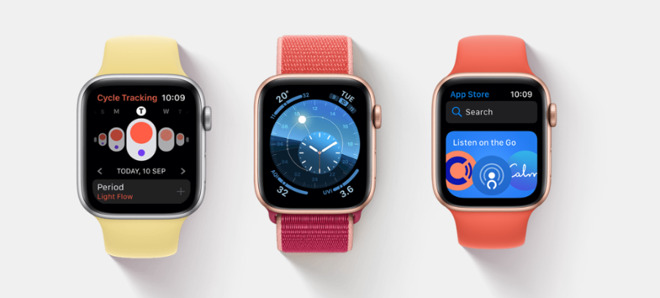 Left: a practical Watch face. Middle: both practical and artistic. Right: the new App Store where faces could surely be sold
And it's the App Store that makes us think it's time for Apple to give up on this exclusivity. Right after showing us new Watch faces, and before anyone got into the health features of watchOS 6, Kevin Lynch wanted to talk to us about App Stores.
First he spoke of Apple's moves to
help developers
, to get them "great new tools and APIs to build great apps for Apple Watch."
Then he touted how developers could make apps that are entirely independent of the iPhone, that could have greater and longer access to sensor data.
"So, with new developer tools and a new native UI framework coming this year, we are enabling a whole new generation of apps for Apple Watch," he said. :Now, to make it even easier for you to discover these apps, we are excited to bring the App Store to Apple Watch."
"You can browse apps curated by our editorial team, or find favourite apps like Head Space or Carrot Weather, or Streaks, the Nike Run Club," he continued. "You can search the full App Store using dictation or scribble or just asking Siri." You can search that App Store any way you like, you're still not going to get any third-party faces.
Why not?
Apple hasn't said as much, but the reasoning why it isn't allowing third-party faces at this point is likely down to battery life. Complications need data, and need sensors. The more data that the watch is collecting from the internet or its own sensors, the more battery power it needs to do so, and the shorter life that the Apple Watch has.
Battery chemistry and physics are remorseless, and physical volume for a battery in the Apple Watch is finite. Anything that Apple includes for a feature, they have to consider the battery life impact. Barring some revolution in battery creation, we're probably stuck with that about 250mAh battery in the Apple Watch for some time to come.
Developers come and go
Unlike the enormous, instantaneous success of the iPhone and iPad,
app developers have not exactly stuck around with the Apple Watch
. They came, they saw, and in a great many cases, they left again.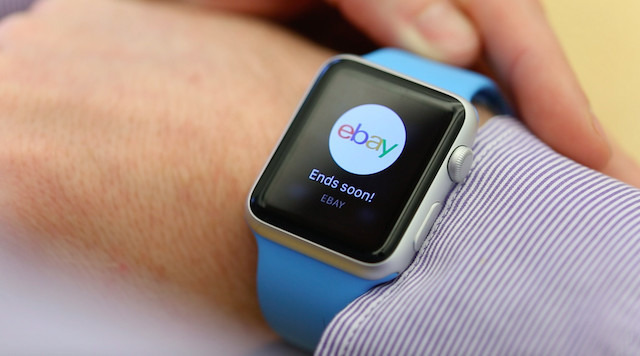 Major apps, such as eBay, tried Apple Watch and then quit it
Presumably Apple thinks that these "new developer tools" will bring companies back to
developing apps for the App Store
.
Hopefully that will happen, but if you want companies to pay attention to the Apple Watch, let them create new Watch faces. They don't have to be imitation Rolex-style faces, they don't have to be gorgeous artwork with regular Watch hands on them. They don't automatically have to be copyright-infringing Disney knockoffs that leave Apple's App Store team with more policing to do.
They could be practical, and useful. Imagine a To Do app where the developer isn't stuck with displaying your tasks solely in a small window or in one of those circular icons. Imagine manufacturers who make watch straps being able to do matching faces -- just as Apple does, and works with Nike and Hermes to do so too.
When we first had the Apple Watch, it's as if it were a near-miracle that it worked at all. Alongside the small size, there was the smaller storage space, and that handing of functions to the iPhone. Now, so much more and more, the Apple Watch is its own independent device. Apple touts that fact, even as it tends not to emphasize how much more storage space is in the Apple Watch Series 5.
And now that we can have an always-on display while reportedly keeping the 18-hour battery life, we at least have a little wriggle room on that too.
It seems like nearly everybody wants that always-on display, though probably everyone actually wants an always-on display that doesn't dim. Nonetheless, now that battery life is not such a crushing constraint on the Apple Watch, it's time to open things up.
It's time to open up the Apple Watch to third-party face developers, and if that means we choose to lose some charge time in the day, it's our choice. And Apple knows it.
Keep up with AppleInsider by downloading the AppleInsider app for iOS, and follow us on YouTube, Twitter @appleinsider and Facebook for live, late-breaking coverage. You can also check out our official Instagram account for exclusive photos.