Amazon updates Eero, Ring product ranges in wave of announcements
Just as it did last year, Amazon used its September event to launch a large number of new products from across its vast empire of subsidiaries. AppleInsider collects together some of the less prominent announcements to come out of Seattle on Wednesday.
In 2018,
Amazon
held an event involving
over 70 announcements
, covering a wide variety of subject areas that the major online retailer deals with. For 2019, the company did the same thing, making a large quantity of announcements and product launches in a single event.
Below is a list of some of the items that may be worth your attention.
Ring Stick Up Cam, Retrofit Alarm Kit, Indoor Cam, and Fetch
The all-new Stick Up Cam is said to be the most versatile of Ring's cameras, working both indoors and out, as well as offering battery and mains option, and can also function from a solar-powered accessory if required.
The key difference for the new version is that it's now 30% cheaper than the current version. It is available to preorder now,
priced at $99.99
.
The Ring Retrofit Alarm Kit is a do-it-yourself upgrade to an existing security system hub within a home, allowing previously-installed sensors to be repurposed for use with Ring Alarm.
Amazon is supplying it either on its own for $199.99, or bundled with the Ring Alarm Hub for $375.99.
The Indoor Cam is, as the name suggests, a camera meant for indoor use. The lowest-cost Ring security camera, it is a compact unit that can be mounted or left freestanding, with added control over what it records when used as part of a "Home" mode.
Available for purchase today, the Indoor Cam is
priced at $59.99
.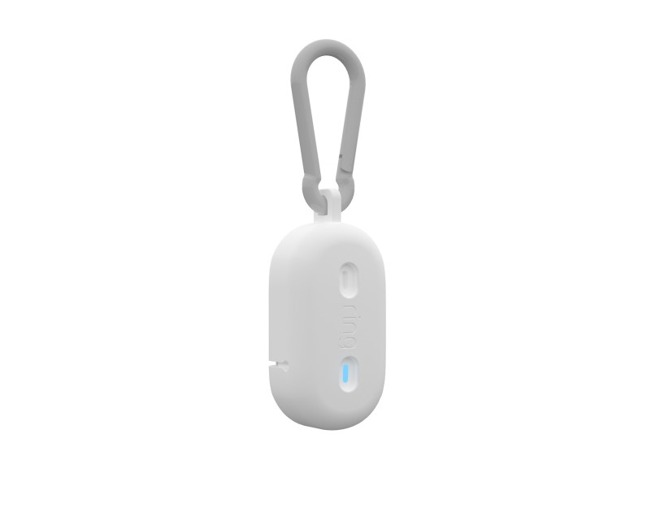 Ring Fetch
The Ring Fetch is a dog tracker that uses Amazon's Sidewalk network, a low-bandwidth 900MHz spectrum network that is meant for Internet of Things devices, to keep tabs on where the family pet has gone.
Intended as a reference design for Sidewalk devices, the Fetch will be coming out in 2020, for an unknown price.
Eero
A refresh of the mesh networking system, the new Eero uses a combination of dual-band radio with an adaptive backhaul and "TrueMesh technology" to provide whole-home coverage. The new units have been given a new compact design, so they take very little space on a desk or side.
Customers can optionally subscribe to Eero Secure or Eero Secure+ to improve the security for devices that connect to the network.
Amazon is selling the new Eero today in the US, with availability in Europe set to start from November. Individually they are
$99.99
, but can be bought in a
three-pack for $249.99
.
The Eero are also compatible with a new feature of Alexa that can be used to manage Wi-Fi access. Users can ask Alexa to turn on or pause Wi-Fi for specific devices, or to enable or disable the guest Wi-Fi where needed.
Event is in progress, check back for updates as announcements are made.
Amazon Smart Oven
Continuing an idea offered in the
Amazon Basics Microwave
last year, the Amazon Smart Oven is a combined convection oven, microwave, air fryer, and food warmer. The oven includes a temperature probe, and supports 30 cooking presets out of the box.
For 2019, the oven can be paired with an Echo to enable Alexa to control the device. Users can ask Alexa to preheat the oven, start or stop cooking, or to be notified when the oven has reached a temperature or finished cooking.
Using the Alexa app or an Echo Show in a future update, product barcodes can be scanned, which can be used to preconfigure the oven to the right settings to cook the food properly. The feature will allegedly work with hundreds of packaged food items, including items from Whole Foods Market, 365 Everyday Value, Gardein, and Marie Callendar's ranges.
Available on presale today, the
Amazon Smart Oven
costs $249.99, and includes an Echo Dot.