Analysts raise forecasts on strong iPhone 11, iPhone 11 Pro sales
Apple's launches of the iPhone 11 and iPhone 11 Pro range are doing better than analysts initially predicted, but investor excitement in the 2020 5G-equipped iPhone apparently continues to be far higher than the 2019 range.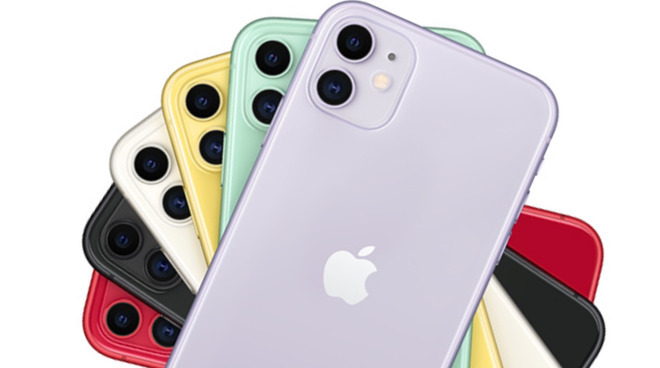 The
iPhone 11
,
iPhone 11 Pro
, and
iPhone 11 Pro Max
are selling more units than analysts at Cowen first thought, with the firm raising its near-term build estimates from September, putting production forecasts for the third calendar quarter at 47 million, down 2% year-on-year but up from the 44 million forecast in the prior month. This is still "relatively more conservative" than Cowen's sell-in forecast of 42.5 million, the investor note seen by
AppleInsider
reads.
Cowen believes the 3 million increase in the September quarter builds was due to the iPhone XR receiving a price reduction of $150. The firm also assumes 32 million units (68%) are allocated to the new models, with the remainder applying to versions spanning the iPhone 8 and X to iPhone XS to XR generations.
The
strong sales
comments echo those of other analysts, which have passed similar observations.
The fourth quarter build forecast remains unchanged at 65 million units, flat year-on-year, which it claims is "the lowest procurement level in the past four years." For that quarter, iPhone 11-generation models will account for 47 million units, or 72% of the product mix.
"We believe the lower year-on-year build plan may be intended to better control excess inventories going into 2020," writes Cowen. "Especially given the heightened channel inventory levels experienced post-holiday season for the past two years."
The sentiment for
iPhone
sales is also felt by JP Morgan, which raises its expectations for the September quarter by 1 million and for the December quarter by 3 million to "account for the stronger trends" led by the iPhone 11. The analysts expect investors to improve their prospects for Apple "given the firm's ability to drive upward revision to volume expectations despite the 2019 product cycle largely considered to be a muted one."
Calendar 2020 to 2021 volume expectations are also being increased, led by a "stronger adoption of
5G enabled iPhones
" expected to launch in 2020. The "strong 2020 product cycle" will run to 198 million units, followed by 200 million in 2021.
"We expect solid consumer interest in 5G phones at the premium end of the North American market, and Apple is well positioned to drive an outsized share with its 2020 product cycle," writes JP Morgan.
An important part of sales for Apple is China, with Cowen seeing trade tensions between the US and China as "remaining fluid" with
increased import tariffs
and a 90-day delay in the technology export ban
to Huawei
. "We view the ongoing Huawei situation as a potential headwind for Apple's China business," Cowen writes, "though our field work also suggests negative Chinese consumer sentiment towards Apple products may be passing through the nadir."
JP Morgan has raised its price target for December 2020 to $265, from the December 2019 target of $243, but maintains an "Overweight" rating for Apple. Meanwhile Cowen's price target is $250, with an "Outperform" rating.