Apple calls on developers to submit apps ahead of macOS Catalina release
Posted:
in macOS
edited February 2020
On the heels of the release of a golden master version of macOS Catalina on Thursday, Apple asked developers to submit Mac apps to the App Store for review prior to the operating system's public launch in October.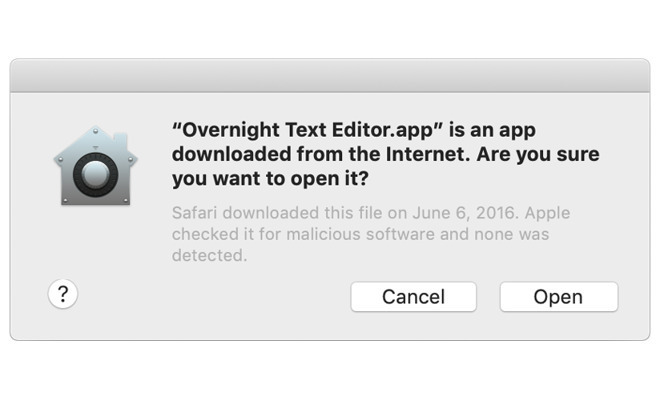 In the call for
macOS Catalina
apps, which arrived in a pair of posts to Apple's
developer portal
, the company notes developers have access to a suite of new technologies with the latest macOS version.
With Catalina, apps can take advantage of Sign in with Apple, second-screen capabilities with iPad via Sidecar, Core ML 3 and Metal. Further, developers of iOS apps are for the first time able to easily transition their wares to Mac with Catalyst.
Apple asks coders to build new Mac apps with Xcode11, test them on a Mac running the macOS Catalina GM seed
released today
and submit the software for review.
A second post reminds developers of new app notarization requirements set to debut alongside Catalina this month. As announced at the Worldwide Developers Conference in June, Catalina is the first Mac operating system to
require app notarization
, a security protocol that restricts third-party software from running on Mac unless it is first vetted by Apple.
"To further protect users on macOS Catalina, we're working with developers to make sure all software, whether distributed on the App Store or outside of it, is signed or notarized by Apple," Apple says. "This will give users more confidence that the software they download and run, no matter where they get it from, has been checked for known security issues."
Initial plans called for apps to follow a stringent set of guidelines to attain Catalina notarization, but those barriers were temporarily lowered
in September
in a bid to help developers transition to the new ruleset. Under the new guidelines, Apple will notarize apps that do not have the Hardened Runtime capability enabled, include components not signed by a Developer ID, do not include a secure timestamp with a developer's code-signing signature, was built using an older SDK, or include a "get-task-allow" security entitlement until January 2020, at which time Apple's full slate of notarization policies will go into effect.
Catalina is due to arrive in October, though Apple has yet to announce a specific launch date. Last month, a regional Apple webpage advertisement for
Apple Arcade
suggested the operating system would
launch on Oct. 4
, though that date seems farfetched considering today's GM release.