Apple production 'The Banker' to close AFI Fest in November
"The Banker", starring Samuel L. Jackson and Anthony Mackie, is set to close out Hollywood's American Film Institute Festival on November 21.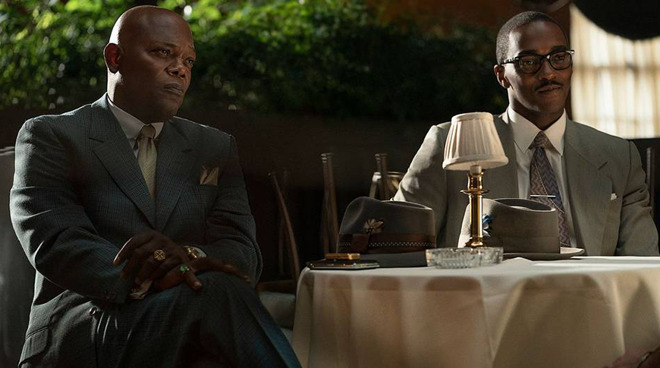 Image Credit: Apple
"The Banker" follows two African American entrepreneurs working to overcome the racial limitations of the 1950s. Two business men, played by Jackson and Mackie quietly try to provide housing loans to the African American community in Jim Crow Texas.
The movie is based off of the true story of two African American businessmen who hired a working-class white man to pretend to be the head of their business empire. At the same time, the pair posed as a janitor and chauffeur.
"'The Banker' joins a remarkable group of films being released this year that openly confront centuries of racism and injustice in our country, while celebrating the brave individuals whose activism has created real change," said AFI Festival director Michael Lumpkin,
The Hollywood Reporter
reports.
The film was written by Brad Kane, who has written episodes for TV shows such as "Fringe" and "Black Sails." It also stars Nicholas Hoult, widely known for his role as Nux in "Mad Max: Fury Road."
Apple has recently stated that the film will get a theatrical release on December 6, before debuting on
Apple TV+
some time in January. The release at the AFI festival qualifies it for 2019 awards.