Linksys Aware uses mesh Wi-Fi network for motion-tracking in the home
Linksys has introduced a new surveillance feature for its mesh Wi-Fi routers called Linksys Aware, a subscription which can allow some Velop routers to perform motion sensing using Wi-Fi signals, providing alerts to the homeowner when activity is detected.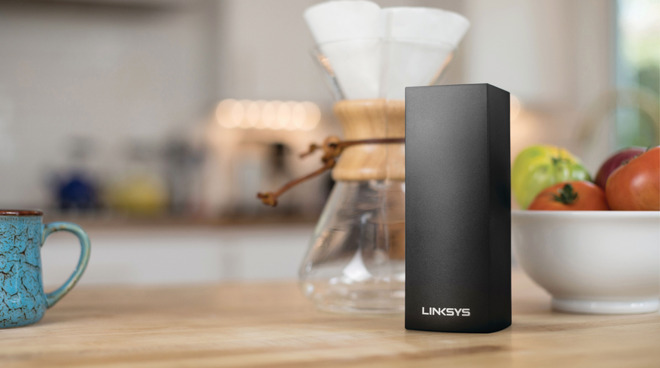 Offered via the
Linksys Smart WiFi
iOS app, the Linksys Aware service takes advantage of the existing "Intelligent Mesh" Wi-Fi network produced by the Velop Tri-Band AC2200 routers to detect movement of bodies within a home. When movement is detected by the system, the user can be alerted via an app notification, warning of things happening in a home when they aren't there.
Linksys does not explain how the system works, but it is likely to be doing more than detecting the presence of other devices emitting Wi-Fi signals, like an
iPhone
in a person's pocket. Given the use of a mesh network, it is probable the technology is monitoring for changes in
Wi-Fi signal reception
affected by a large mobile mass of radio-affecting water, such as a human.
While it can provide a form of security for a home without the aid of cameras or a full burglar alarm, Linksys proposes a secondary use of the system in providing remote care for the elderly. Linksys Aware can also provide historical data for up to 60 days, and insights can be viewed on an hourly, daily, and weekly basis.
The level of sensitivity is adjustable within the app, to account for homes with thicker walls, a more widely spaced out mesh network, or to prevent false positives from family pets.
Linksys Aware is available for use on the Velop Tri-Band AC2200 router, which is sold in
single
,
two-pack
, and
three-pack
bundles, with it expanding to other mesh routers from the company in the future. The feature itself is free for the first 90 days, then will cost $2.99 per month or $24.99 per year.