Italy plans 'web tax' on Apple and all digital firms
The Italian government is reportedly preparing a tax on digital companies as part of its national budget for 2020. It's due to take effect from January and through a self-assessment system will levy a 3% tax on online transactions.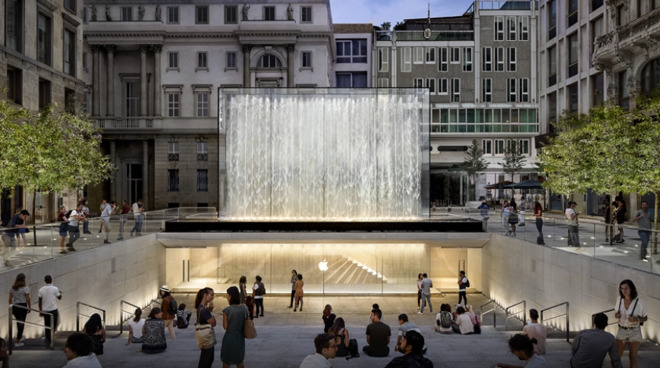 Apple's store in Milan, Italy (Source: Apple)
Italy is reportedly planning to introduce its delayed plans for a "web tax" on digital companies conducting business within the region. The new 3% tax is intended both to combat what the government sees as too-lax taxation laws, and to provide an income that will help it to avoid increasing general sales taxes.
According to
Reuters
, the plan, due to begin in January, will require multinational web-based firms to pay a 3% levy on internet transactions.
The companies would be required to self-assess the amount of tax they owe, though the Italian government would also retain the right to check any accounts.
In a similar plan to the
pan-European one
which the Organization for Economic Cooperation (OECD) is proposing, the new tax would apply to firms worth more than $827 million and earning more than $6.1 million euros in Italy.
Italy's new coalition government is believed to expect that this tax will bring in approximately $662 million annually. A similar plan was proposed by the previous coalition government, which collapsed before implementing it.
This new scheme will arrive in time to alleviate a sales tax increase which is also due to start in January.
Reuters
says that Italy will present its new draft budget to the European Union by October 15. And that if the OECD plans are successful, Italy will adjust its own taxation plans to match.