Arlo Video Doorbell launches with large field of view, but no HomeKit
Smart home purveyor Arlo has announced the new Arlo Video Doorbell with a wide vertical field of view -- but unfortunately no HomeKit integration.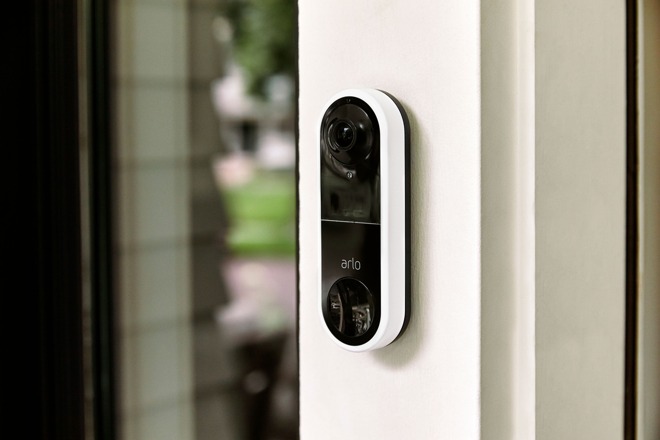 Arlo Video Doorbell
The new video doorbell camera is here to take on the likes of Ring and August. It has a simple black/white design with the camera on top above a large doorbell button.
Along with a wide horizontal field of view, it also has a large vertical field of view to give a more complete picture of the owner's porch. It records as a 1:1 aspect ratio instead of the standard 16:9.
It has built-in motion sensing, accepts video calls, and can relay pre-recorded messages to visitors. It has support for night vision as well as HDR and can zoom in on a video while a call is live.
The doorbell also has a siren integrated that can sound whenever someone attempts to forcibly remove the Arlo Video Doorbell from the door.
When pressed on
HomeKit
support, Arlo says they have no announcement to make at this time.
It will be available to preorder later this week and will retail for $149.99.