Apple issues iOS 13.2.1 update for HomePod following bricking problems
After pulling iOS 13.2 for HomePod due to reports that the software was bricking devices, Apple on Wednesday released a tweaked version of the firmware to rectify the apparent issues and enable new features like audio handoff and multi-user support.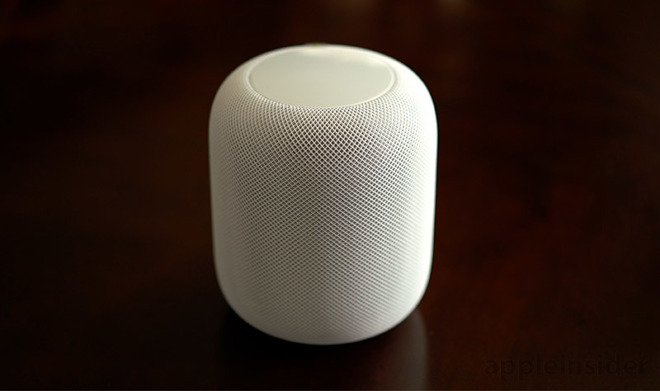 The update arrives two days after Apple
pushed out iOS 13.2
to enable promised features including music handoff from iPhone, user identification technology, ambient sound generation and sleep timers.
Shortly after Monday's release, users
began to report
problems with the new firmware. On
AppleInsider's
forums, for example, HomePod owners complained of an issue that sent the speaker into what appeared to be a boot loop that renders the smart speaker inoperable.
Users impacted by the issue were left with an unresponsive HomePod that displayed a constantly spinning white light on its screen.
A number of owners attempted to perform a factory reset by unplugging the speaker and performing a touch-and-hold gesture on the capacitive control panel, but to no avail. Unpairing the device from the Home app also proved ineffective.
On Reddit, user "VALIDNULL," who experienced identical problems, said an Apple support representative instructed them to take their HomePod in for replacement.
Apple pulled iOS 13.2 hours after its initial release and
quietly updated
a support document covering HomePod reset procedures to warn users of the error.
"If your HomePod is running iOS 13.2, don't follow these steps," Apple says. "If you've already reset or removed your HomePod from the Home app, contact Apple Support."
While release notes accompanying today's iOS 13.2.1 release do not mention bricking issues, the software is thought to address those concerns.