Adobe Lightroom updates with more export options and GPU acceleration
Adobe has outlined its upcoming changes to its photography tools at the Adobe MAX Creativity Conference, with improvements to Lightroom for macOS ranging from GPU-accelerated editing and context-aware filling for panorama edges, to new guided tutorials and a more advanced export process.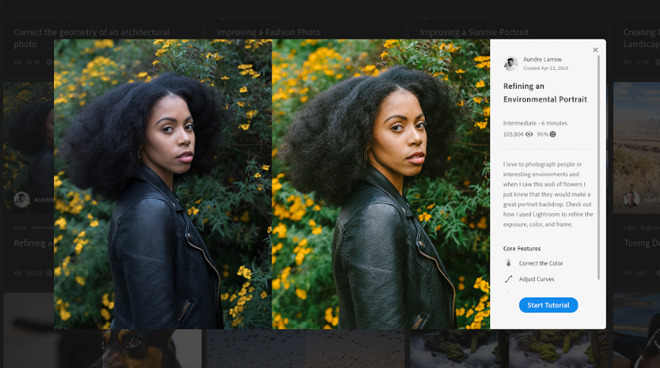 The Adobe MAX conference is the creative tool company's venue for major announcements in its Creative Cloud suite and other software. As part of the roster of upcoming updates, Adobe has included many
alterations to Lightroom
aimed at making a photographer's life easier.
Lightroom macOS
For the
macOS
version of
Lightroom
, guided tutorials and interactive edits from the iOS app and other versions has made it to the desktop, providing guidance on how to edit photographs. The guides, which are available within the Home section, will include daily updates from various authors teaching a variety of techniques.
Lightroom macOS also gains the benefit of graphics card processing, with GPU acceleration allowing for edits of high-resolution content on 4K monitors to happen at a faster rate, as well as making the interface smoother and more responsive.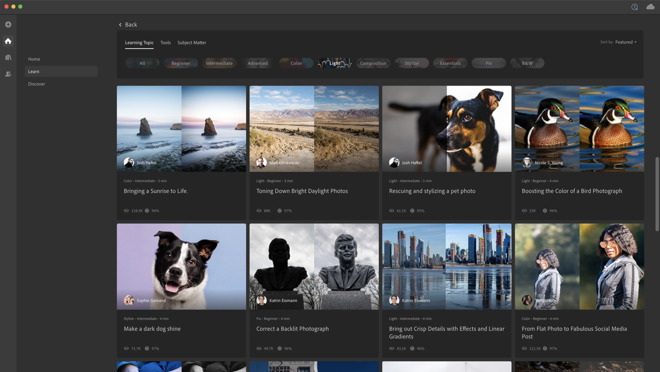 For panoramas, a new option called Fill Edges takes advantage of Adobe's Context-Aware Fill technology to add elements in areas on the edges that are not visible, due to not being captured in the original shots. This feature works alongside existing tools including the Auto Crop and Boundary Warp functions.
Users wanting to export files will see changes like the option to use TIF files, as well as extra settings for the output resolution, compression, metadata, file naming, output sharpening, and color space.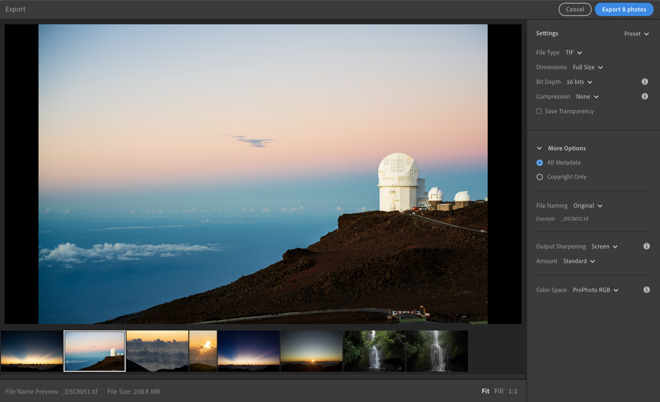 In partnership with White House Custom Color, a professional print house, a new Connector within Lightroom can export images to the firm to create prints, which can be delivered to the user or a client directly. The Connector sends images directly from Lightroom servers to WHCC servers, saving users from having to export and upload the image themselves.
For new users who previously used Photoshop Elements, a new migrator is now available for moving original and edited images from Photoshop Elements into Lightroom. The tool also preserves the associated organizational metadata for images, such as star ratings, flags, and keywords.
Lightroom iOS
Changes are not only arriving on macOS, with the
iOS
version of Lightroom gaining a contextual help system, similar to the desktop variant. Tapping the question mark icon at the top of the screen brings up a searchable help menu for the editing controls, complete with examples and guides on finding the relevant tools within the app.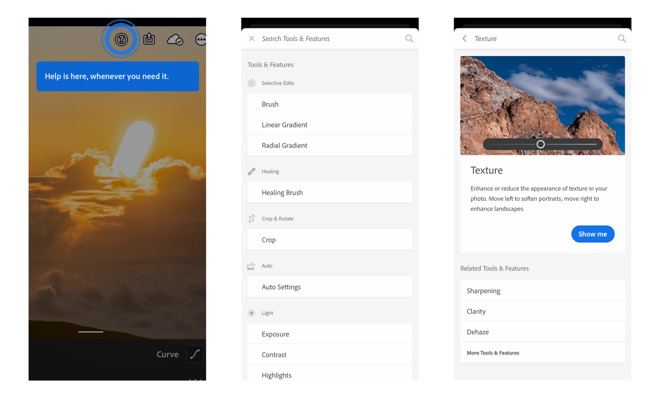 Batch editing also makes the shift over to iOS, with a set of edits from one photo able to be copied over to a series of over images. Advanced export options are also on the way for iOS, but will arrive later on while Android and ChromeOS versions of Lightroom will gain the features earlier.
Lightroom Classic
Adobe also made some changes to
Lightroom Classic
, a version used by some professional photographers.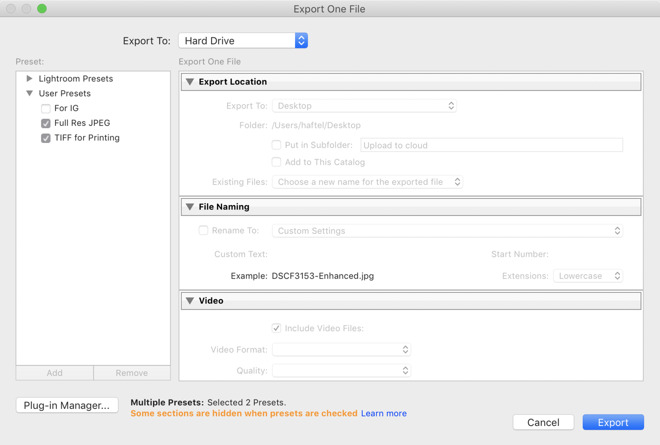 The first of two main areas relates to how some users have to export the same series of photographs for different purposes, such as for web usage and print. An option is available to export images under multiple presets at the same time, including both default export presets and custom-created versions.
The other area relates to the presets themselves, with the ability to export presets and preset groups more easily to other users.
Where to buy
Adobe Lightroom is available as part of the
Creative Cloud Photography plan
for $9.99 per month, or the
All Apps
subscription for $52.99 per month.