Apple's Phil Schiller discusses 16-inch MacBook Pro keyboard design versus Butterfly
Despite the 16-inch MacBook Pro featuring an all-new Magic Keyboard, Apple executive Phil Schiller says that the controversial Butterfly keyboard will live on.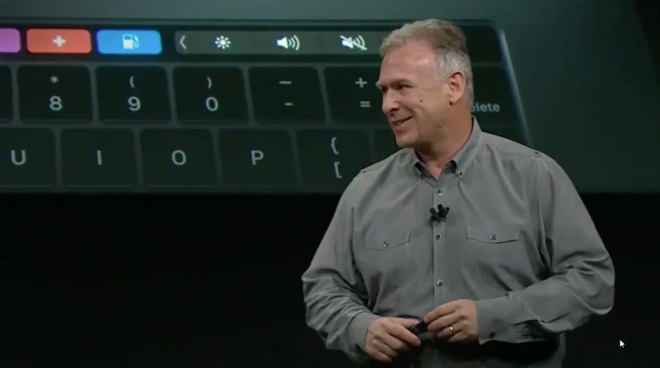 Apple's Phil Schiller introducing the 2015 MacBook Pro with Butterfly keyboard and Touch Bar
Phil Schiller
, Apple vice president of worldwide marketing, says that the Magic Keyboard in the new
16-inch MacBook Pro
has been in development for some years. It's seen as a pro customer option at present, and it has been worked on alongside the iterations of the older
Butterfly
mechanism that has seen complaints.
"[The Butterfly keyboard] had some things it did really well,"
Schiller told CNET
, "like creating a much more stable key platform. It felt more flat and firm under your finger - some people really like that, but other people weren't really happy with that."
"We got sort of a mixed reaction," he continued. "We had some quality issues we had to work on. Over the years, we've been refining that keyboard... and a lot of people are much happier."
Nonetheless, he says that some of "the most passionate feedback about the keyboard" was from what he called Pro customers. Consequently, Apple decided to work on a new keyboard for the
MacBook Pro
.
"As we started to investigate specifically what pro users most wanted," he said, "a lot of times they would say, 'I want something like this
Magic Keyboard
, I love that keyboard.' And so the team has been working on this idea of taking that core technology... we're creating this new Magic Keyboard for our Pro notebooks."
Despite saying notebooks, plural, Schiller would not say whether the new keyboard would be coming to any machines other than the 16-inch MacBook Pro.
"I can't say today," he said. "We are continuing both keyboard designs."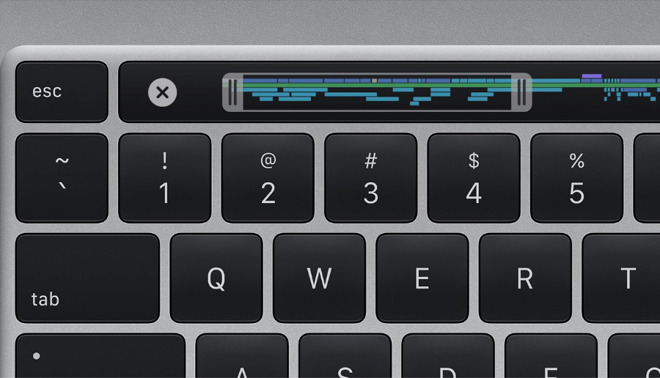 Detail from the redesigned keyboard on the new 16-inch MacBook Pro (source: Apple)
Addressing other areas of concern with the Butterfly keyboard and its implementation, Schiller said that everything in the new 16-inch MacBook Pro has been rethought.
"Nothing got away without some scrutiny and discussion and debate," he said. "That includes the
Touch Bar
. There is a fairly large number of customers who use the Touch Bar and see great benefit in some of its features, but there were also some complaints. If I were to rank the complaints, No. 1 was customers who like a physical Escape key. It was just a hard adaptation for a lot of people."
"We decided that rather than just remove the Touch Bar and lose the benefits some people get," he continued, "we could instead add the Escape key."
So the Escape key is again a physical one instead of part of the Touch Bar display. There is also a larger gap between the Touch Bar and the rest of the keyboard.
"Since the X and Y of the MacBook Pro is a teeny bit larger -- up 2% -- we wanted to use some of that little bit of extra space between the top of the number of keys and the bottom of the Touch Bar," says Schiller, "because there was a minor complaint, I wouldn't say major, that some people accidentally would touch the Touch Bar when they meant to hit the number keys."
The keyboard replacement in the 16-inch MacBook Pro comes in response to
three years of complaints
about the butterfly keyboard
first seen
in the
MacBook
, and migrated to the MacBook Pro in 2016. User issues ranged from an unpleasant typing experience, to
issues with reliability
.
The 2016 MacBook Pro had the worst failure rates in the line. Apple made
incremental changes
in successive generations, accompanied with a
repair extension program
extending free repairs for impacted keyboards to four years past the first purchase of the device.
The new MacBook Pro is
available to order now
and costs from $2,399. It will be in stores starting on November 15.