Samsung names Taemoon Roh as new smartphone chief
Samsung's smartphone division has a new person in charge, with the South Korean electronics giant naming Taemoon Roh as the person in charge of its attempts to take on Apple's iPhone with its Galaxy device lineup.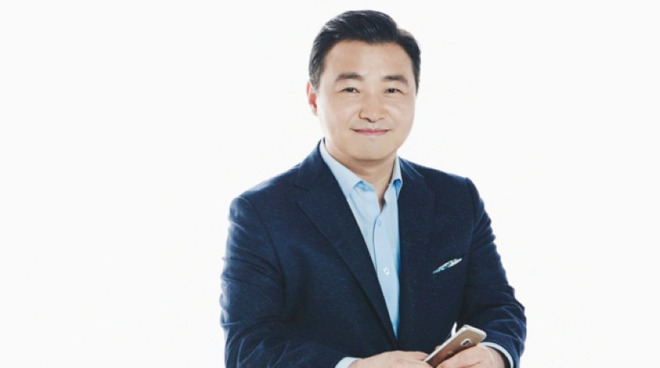 Announced on Monday, Roh is taking control of the smartphone arm as part of a company-wide reshuffle. The youngest president of Samsung's mobile arm at the age of 51, Roh takes over from co-CEO DJ Koh for the smartphone division, but Koh will remain in charge of the IT and mobile communications business in general.
Roh was previously the second-in-command for the unit,
reports
Bloomberg
, and has been with Samsung for over two decades. He is credited with making the Galaxy smartphone and tablet lines popular around the world, among other elements.
Internally, Roh is considered to be a fan of engineering, with a keen eye on the construction of mobile phone features. He is also known as the man who pushed Samsung into cutting costs and focusing on low and mid-range smartphones, which helped it dominate some areas of the smartphone market.
Along with managing the design of future smartphone models, as well as the upcoming launch of the "
Galaxy 20
" in
February
, Roh is being given the responsibility of fending off other low-cost device vendors, such as Huawei. Roh also has to spend time rectifying Samsung's reputation for build quality, which took hits for the 2016
Note 7 battery issues
and the bungled
Galaxy Fold launch
.
Roh's promotion, amid other changes, follows a series of high-profile court cases involving members of the chaebol's leadership, with the shakeup occurring a relatively long time after the main events took place. In 2017, South Korean prosecutors indicted
Jay Y. Lee
, the acting head of Samsung Group for bribery and embezzlement, alongside other executives, in a scandal involving Korean President Park Geun-hye.
Reuters
reports
the Supreme Court made a decision in August to overturn an appeal ruling that gave Lee a suspended prison term. The ruling opens the door for a return to prison and a tougher sentence.
Lee Kun-hee, chairman for the group, was later suspected of
tax evasion
, allegedly avoiding paying approximately 8.2 billion won ($7 million) in taxes by concealing funds in bank accounts opened under the names of other company executives.