Sonos cutting support for older devices starting in May
Sonos is dropping support for certain devices starting in May, and is warning users that legacy devices in a mix will prevent newer devices from gaining crucial updates as well.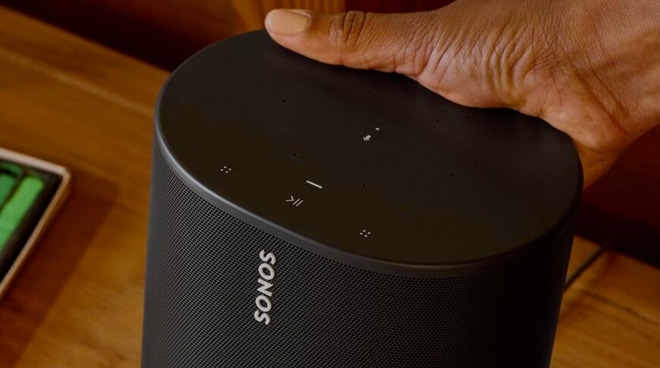 The announcement was made in a
blog post,
with the company attempting to explain why they're pulling support for the now-legacy devices.
We're extremely proud of the fact that we build products that last a long time, and that listeners continue to enjoy them. In fact, 92% of the products we've ever shipped are still in use today. That is unheard of in the world of consumer electronics. However, we've now come to a point where some of the oldest products have been stretched to their technical limits in terms of memory and processing power.
The legacy products losing support are the original Zone Players, Connect, and Connect:Amp (launched in 2006; includes versions sold until 2015), first-generation Play:5 (launched 2009), CR200 (launched 2009), and Bridge (launched 2007). The devices will no longer receive software updates or new features.
In addition to pulling support for the products, users who continue to use the Sonos legacy products in a sound system will not receive updates to their modern devices. This would likely stop improvements to features like
AirPlay 2
,
Apple Music
from reaching even the newer devices.
Unsurprisingly, outraged customers have taken to Twitter to air their grievances.
You have really not thought this through have you? People aren't going to pay again 6 years later for a whole new system with your pathetic discount. You will hemorrhage customers overnight and your reputation is down the pan. #sonos #ripoff
Feeling so disappointed that @Sonos has chosen to ignore their old and faithful customers by no longer providing software for their older products like the PLAY:5.

This is a bad move for #Sonos and I think it'll scare a lot of new potential customers away
Anticipating the backlash, Sonos has offered customers two options for moving forward. The first is simply to keep using their legacy products. This will prevent modern devices from getting updates, which will likely stop them from functioning perfectly down the road.
The second option is to trade up to a new product. Sonos is offering a 30% credit for each legacy product a user recycles.
If a user chooses to participate, the products will enter "Recycle Mode," which deletes identifiable information and prepares them for recycling by locking them down completely after 30 days. Users will then need to take their products to a certified recycling facility. If no recycling facility is available, Sonos will pay the user to ship a product back to Sonos for recycling.
Whether or not a user is choosing to participate in recycling, Sonos suggests users check to see if their products are losing support by checking the System tab in a sonos.com account.