Apple News head of business Liz Schimel departs, Apple seeking replacement
Apple News executive Liz Schimel, who managed the business side of Apple's news aggregation and subscription service, has reportedly left the company following a rocky rollout and continuing struggles to bring in new customers.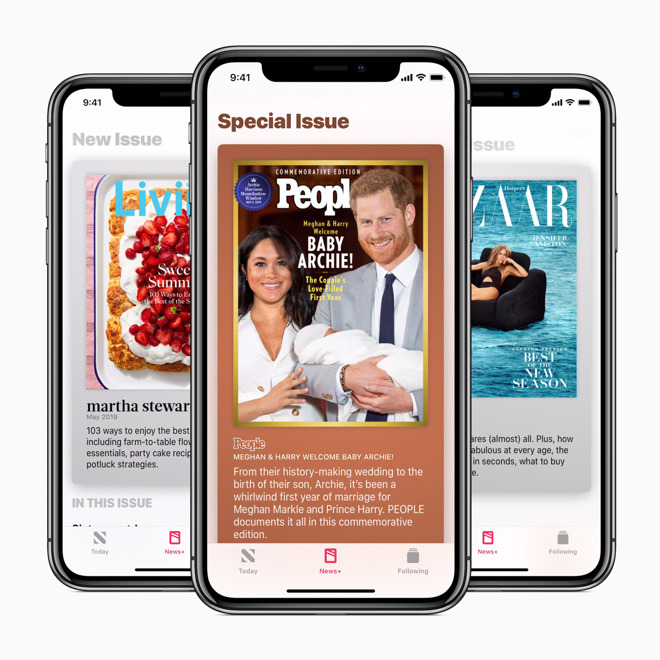 Citing people familiar with the matter,
Bloomberg
on Tuesday reports Schimel recently
stepped down
from her position as "head of news business" at Apple. Her departure comes less than a year after
Apple News+
launched
last March
.
Schimel was hired by the Cupertino tech giant
in mid-2018
to manage relationships with new publishers and advertisers. Before her time at Apple, the media veteran served as president of Conde Nast International and was named entrepreneur-in-residence (EIR) at Comcast Ventures in January 2018. Prior to 2018, she served as chief digital officer at Meredith Corporation, held VP roles at Nokia and AT&T, and served as SVP of Entertainment at Comcast from 2005 to 2008.
Apple is looking to replace Schimel with a "notable name" from the publishing world, the report said.
News of the executive's departure arrives as Apple looks to strengthen its burgeoning services arm. Apple News is a major pillar of the company's services strategy alongside relatively new products like
Apple Music
and
Apple TV
. The category also includes legacy products
iCloud
,
iTunes
and Books.
Launched in 2015, Apple News initially served as a free first-party news aggregator for iOS. A $10-per-month subscription tier debuted last year with support from a number of high-profile publications including
People
and dailies like
The Wall Street Journal
and the
Los Angeles Times
. Apple
was unable
, however, to negotiate deals with big-name papers such as
The New York Times
and
The Washington Post
, both of which offer their own subscription services.
Following what was at the time described as an
impressive launch
, Apple News+ has over the past months
failed to attract
a significant number of new subscribers, according to a report in November. Beyond slow growth rates, publishers participating in the service have complained of
lower than expected revenues
, an issue Apple has been working on since last June.
Apple is reluctant to share precise subscription numbers detailing its various services and instead offers only vague metrics and empty platitudes. In an earnings conference call last week, CEO Tim Cook said News "draws over 100 million monthly active users in the U.S., UK, Australia and Canada," but failed to report subscriber figures or reveal how many publications are participating in the service's paid version.