Review: VocoLinc L3 SmartGlow Color Bulb packs a ton of features in at a fair price
If you're looking for an attractively-priced, feature-packed HomeKit smart bulb for your home, the VocoLinc L3 SmartGlow Color Bulb should be on your short list.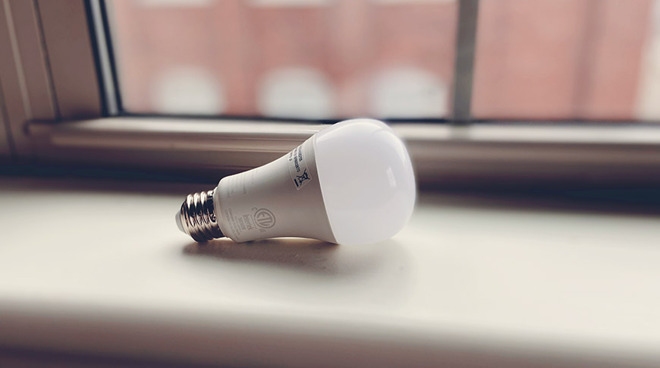 The SmartGlow Color Bulb -- or the L3 for short -- is the third smart bulb offering from VocoLinc. Offering significant upgrades over the L1 and L2, we took a look at the L3 to see if it could earn a spot in our smart home.
Design
The L3 is an E26/27 base, which means it'll fit into most standard lamps, and thanks to its multi-directional operation, you can put it in anything from a ceiling fan to a wall sconce to a floor lamp-- with a slight caveat.
If you're going to place the L3 in a table or desk lamp, you may run into issues. The L3 is a bit larger than an average light bulb. VocoLinc's L3 is about 5.12 inches tall, while a standard household A19 bulb comes in at 4.13 inches in height. For lampshades and desk lamps that don't feature a lot of headroom, there's a chance the L3 may poke out or not even fit at all.
Operational specs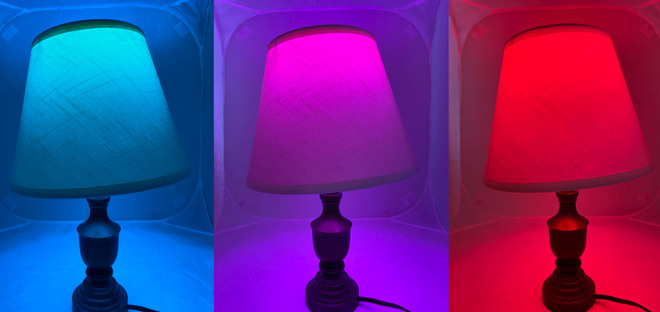 A few of the millions of colors available to this bulb
Vocolinc suggests that the bulb should only cost you $6.30 per year to operate, assuming that you're running it for an average of three hours a day.
As far as brightness goes, it produces the equivalent amount of light that a 60W light bulb does -- meaning that it comes in just around 850 lumens. 60W bulbs are relatively standard as far as brightness goes, making it an excellent all-purpose bulb. According to VocoLinc, there are 16 million different colors possible with the VocoLinc L3.
Setup and connectivity
Setting up the bulb is easy, and the included instructions walk you through the three-minute-long process without much effort. Be sure to keep the packaging on hand, though, as you'll need to scan the QR code to link it to your router. You'll also need to download the LinkWise app, which is useful if you've got more than one VocoLinc product.
The bulb itself uses Wi-Fi, which means it can be controlled at a distance and eschews the need for a proprietary hub. If you're going to run it with HomeKit, you'll still need a Home Hub to control automation.
Features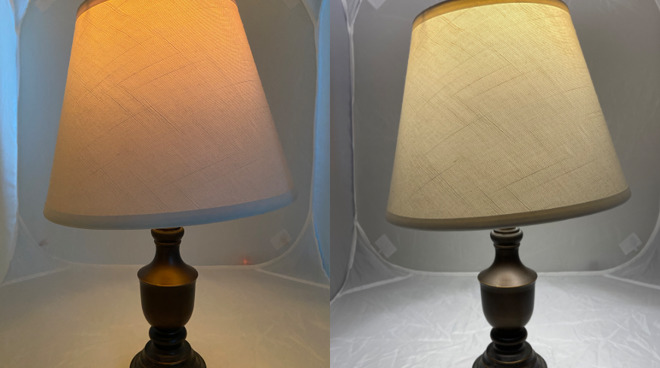 The SmartGlow Color Bulb offers plenty of customization options for both brightness and color temperature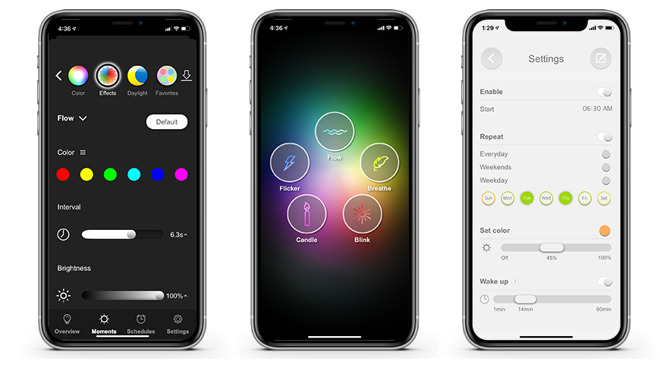 Inside VocoLinc's LinkWise app
There are many features a user can control from within the LinkWise app. The L3 has options to set to a wide range of colors and color temperatures, perfect for setting the mood of a room. The L3 also offers animated features: Breathe, Blink, Flow, Candle, and Flicker. We were surprised at how much we enjoyed the candle mode but did not find many uses for the blink mode.
The LinkWise app also allows the user to set schedules to turn lights on and off, control lights as groups, or even apply a specific "scene." It also supports voice control for Siri, Alexa, and Google.
Overall
The VocoLinc L3 bulb is an attractive entry-level HomeKit-compatible bulb that offers many of the same bells and whistles of the more expensive brands. We think that most folks would be more than happy to outfit their home with the L3 and save some cash while doing so.
Where to buy
VocoLinc's L3 SmartGlow Color Bulb is
available to buy from Amazon
for $23.99 for a single bulb, or $42.99 for a two pack.
Rating: 4 out of 5 stars
Pros

HomeKit compatible

Easy to set up

Wide color temperature range
Cons

Bulb is larger than comparable bulbs, limiting the fit into certain fixtures