Review: Cleer Audio Ally Plus Earbuds offer active noise cancellation in a sophisticated p...
Cleer Audio's Ally Plus is a pair of truly wireless earbuds that feature a slick design and active noise cancellation, making them an attractive alternative to Apple's AirPods Pro. We put the audio accessories through their paces.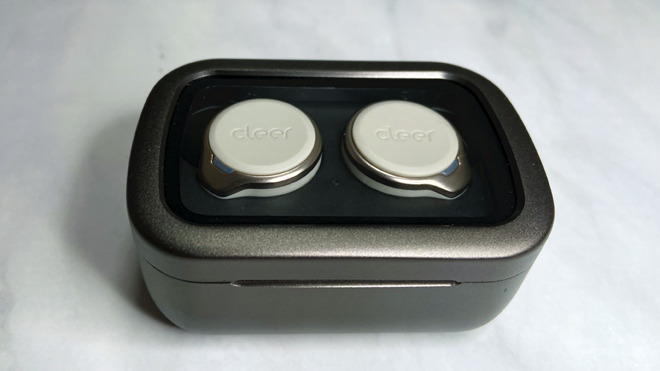 It's hard not to be smitten by the appearance of the
Cleer Audio's Enduro 100
wireless headphones, with impressive design and good solid construction, as well as the massive 100-hour battery life on a single charge. When given the chance to check out Cleer's new truly wireless earbuds, I was curious to see how well they'd perform.
Design & fit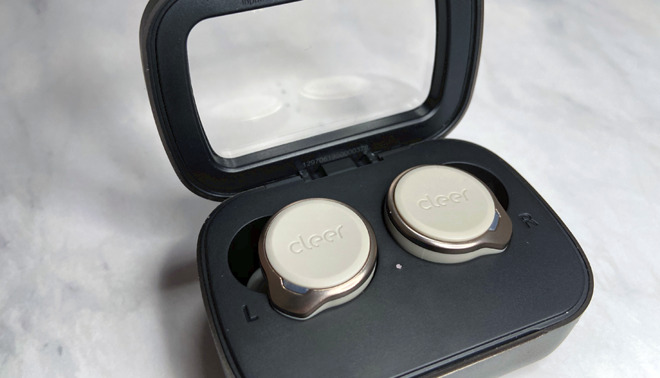 I tend not to think about the overall aesthetics of earbuds, which may be because people can't see whatever earbuds they're wearing without looking hard in a mirror. However, I will say that as far as looks go, the Ally Plus are some of the nicest truly wireless earbuds I've come across. The metallic accents feel very mature, and the clean lines look great.
The case design is also nifty, as it's small, metal, and features a magnetic hinge with a clear window -- there's no guessing whether or not both earbuds are inside. It looks nice enough to be left out on the desk but holds up to being tossed in my laptop bag as well.
One of the best things about the Ally Plus is the fact that they sit comfortably in my ears. I was concerned that they'd be too big and prone to falling out, but so far I haven't had a single issue with the fit.
Cleer also includes multiple silicone tips for the earbuds, so most users will be able to find a setup that works well for them.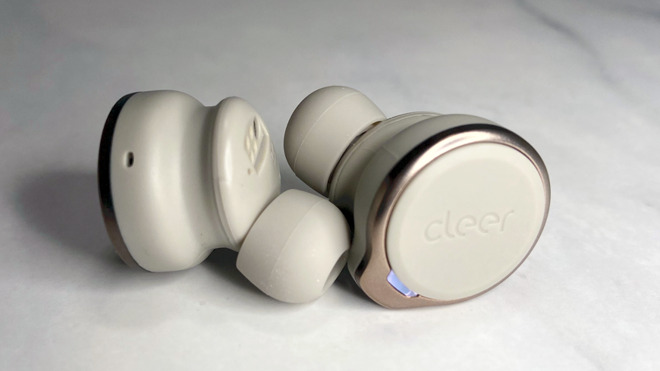 If you're a regular gym-goer or an outdoor athlete, you'll be happy to learn the Ally Plus are IPX4 water-resistant. They can handle light rain and your sweatiest workouts with no problem.
Pairing & controls
Like most truly wireless earbuds, the first time you open the Ally Plus' case and remove the earbuds, it'll automatically enter pairing mode. It paired with a MacBook Pro quickly and without issue.
I did have to follow the manual to pair the earbuds to my iPhone later, but thankfully it's less convoluted than other earbuds I've tested.
The touch controls for the Ally Plus are simple and relatively standard. Swiping up and down will change the volume, a quick tap cycles through noise cancellation modes. You can also tap to answer calls or hold to reject them.
I was a little annoyed to find out there is no way to cycle through a playlist or skip songs while wearing the Ally Plus, which means they're not as hands-free as I prefer my wireless earbuds to be.
Sound control & battery life
When it comes to sound quality, the Cleer Ally Plus earbuds outperform the average mid-range wireless earbuds. As the earbud tip can be changed, you can create a sealed fit that helps to keep the bass adequately rumbly.
They feature 10mm neodymium drivers and updated beamforming technology, resulting in crisp highs, and even when turned up quite high, there's no distortion in any area. Overall, they're quite impressive.
Unlike a lot of other earbuds out there, these also feature active noise cancellation, rather than just passive. The Ally Plus did a decent job blocking out most environmental background noise, which would make these perfect for a long commute, air travel, or when working out.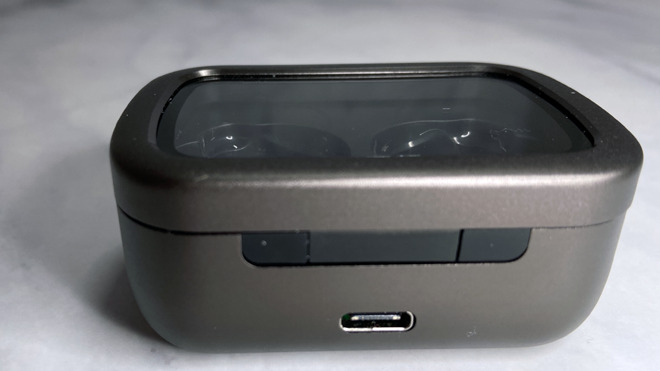 The Ally Plus case charges via USB-C
The battery life of the Ally Plus is also an improvement over some other truly wireless earbuds as well. On a full charge, the Ally Plus earbuds gave a little over 11 hours of battery life before they had to return to the case. When fully charged, the case can provide you with 20 additional hours of playback -- making the Ally Plus great for weekend trips or extended travel days.
The usual discomfort
For as comfortable as they are, the Ally Plus do cause me a fair bit of ear pain when I use the noise cancellation mode. Some people -- like myself -- have problems with active noise cancellation. I have a pair of on-ear Bose headphones that also give me ear pain if I wear them with noise cancellation mode activated, but it usually requires me to wear them for a couple of hours before I have to take them off.
The Ally Plus, however, gave me significant ear pain in as little as 45 minutes. This may not be the case for everyone, but I'd be remiss if I didn't mention it here.
Overall
I like the Ally Plus. I think they're a great pair of earbuds with a design that makes them geared a bit more toward a sophisticated audience. My only major complaint is the lack of audio control included with the touch controls, but for regular day-to-day use, I find myself reaching for them over and over again.
Where to buy
:
If you want a pair of your own Cleer Audio Ally Plus earbuds, head to
Amazon
or
Cleer Audio's website,
where you can purchase them for for $199.99.
Rating: 4 out of 5 stars
Pros

Sophisticated design

Active noise cancellation mode

10 Horus battery life
Cons

Active noise cancellation mode may give some users ear pain

No on-device music control