Sonnet adapter brings 5Gb Ethernet to USB-C MacBook owners
Sonnet Technologies aims to provide faster wired network connectivity by leveraging Ethernet speeds together with the Solo5G adapter that uses the USB-A, USB-C, or Thunderbolt ports on MacBook.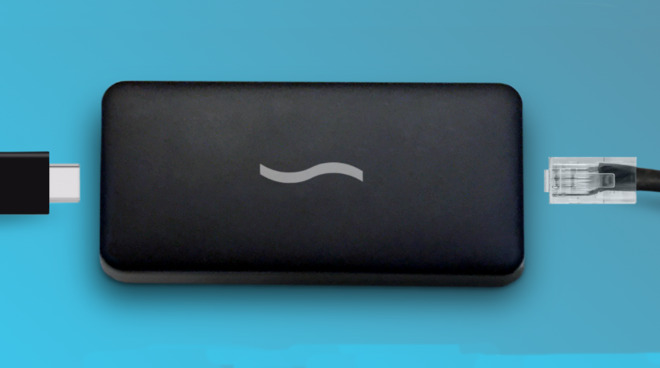 Sonnet Solo5G
While all of Apple's current desktop Macs feature an Ethernet port, none of its notebook computers do. Sonnet Technologies has launched an adapter that will allow
MacBook Pro
and
MacBook Air
users to connect to Ethernet networks via their
USB-C
port.
The Solo5G utilizes NBASE-T, a standard that
brings 2.5 and 5 Gbit/sec speeds
to existing Ethernet cabling.
Sonnet claims that when used with a supported multigigabit or 10 Gigabit Ethernet switch, the Solo5G will deliver between 250% and 400% the speed of regular Gigabit Ethernet over the same wiring.
The Solo5G adapter comes with both 0.5-meter USB-C to USB-C , and USB-C to USB-A cables. Sonnet also provides a Mac installer which it claims uniquely saves users having to set it up via the Terminal.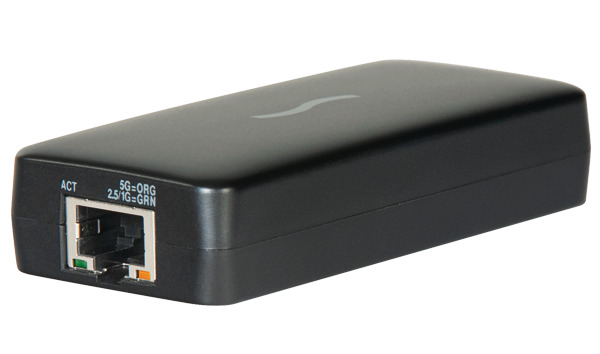 Sonnet Solo5G
Sonnet Technologies' Solo5G is
available now
for $79.99.
The Solo5G follows the company's
recent Thunderbolt 3 card reader
, and a similar USB to Ethernet
adapter from QNAP
.