NTSB lays partial blame on Apple for fatal Tesla crash involving employee
The U.S. National Transportation Safety Board in a hearing on Tuesday knocked Apple for failing to enforce policies that restrict employees from using smartphones while driving, a practice that could have saved the life of engineer Walter Huang.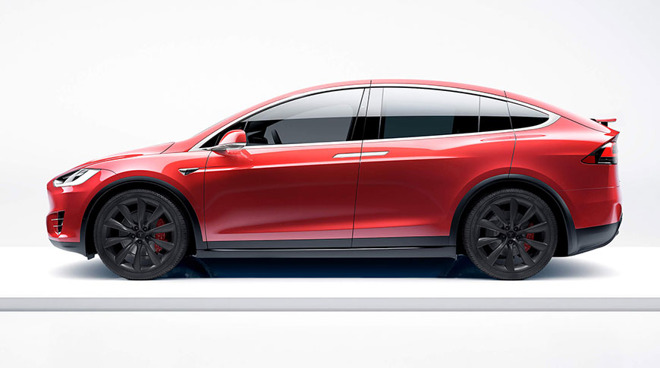 In 2018, Huang was involved in a fatal crash in Mountain View, Calif., when the Autopilot system on his Tesla Model X failed to recognize an obstacle, plowing the car headlong into a highway barrier at 71 miles per hour. Two cars subsequently hit Huang's vehicle and the Tesla's high-voltage battery was breached, resulting in a fire. Huang succumbed to his injuries after being transported to a nearby hospital.
At the hearing today, NTSB classified Huang, who was playing a game on a company-issued mobile device at the time of the crash, as a
distracted driver
, reports
CNBC
. Both Apple and Tesla are partially to blame for the engineer's death, according to remarks made by NTSB officials.
Tesla was taken to task for failing to prevent misuse of Autopilot, a driver assistance feature included in its range of cars and SUVs. The system's forward collision warning system failed to alert Huang to the approaching barrier, nor did its automatic emergency braking system activate prior to impact.
Bruce Landsberg, a vice chairman for NTSB, called Tesla's Autosteer feature "completely inadequate." The feature is designed to navigate tight roads and keep vehicles in their lane while traveling at highway speeds.
The automaker has been criticized for muddying already murky automated driving waters with its Autopilot branding. Consumers are either not clear about vehicle automation limitations or disregard warnings that require drivers to supervise onboard systems at all times and intervene when necessary.
Tesla's Autopilot is classified as a level 2 automated system, far from a theoretical level 5 self-driving car capable of acting as a user's personal chauffeur. Still,
as noted by
NTSB Chairman Robert Sumwalt, Huang was "using level 2 automation as if it were full automation."
Sumwalt also laid blame on Apple, saying in a statement, "The driver in this crash was employed by Apple -- a tech leader. But when it comes to recognizing the need for a company PED policy, Apple is lagging because they don't have such a policy."
The comments dovetailed with NTSB arguments revolving around employer responsibility. During the hearing, NTSB officials noted companies need to enact strict policies prohibiting the use of cellphones while driving. Apple currently lacks such rules.
"We expect our employees to follow the law," Apple said in a statement to
CNBC
.
Beyond corporate measures, NTSB argued a case for technological solutions like a lock-out mechanism that restricts mobile device access when a vehicle is in motion. Apple's has incorporated such capabilities into its
iOS
mobile operating system with a "Do Not Disturb While Driving" option, but the feature is disabled by default.