FCC to reportedly fine US wireless carriers at least $200M for selling customer location d...
The U.S. Federal Communications Commission is expected to propose hefty fines on AT&T, Verizon, Sprint and T-Mobile following an investigation into allegations that the U.S. cellphone carriers collected and sold real-time consumer location data.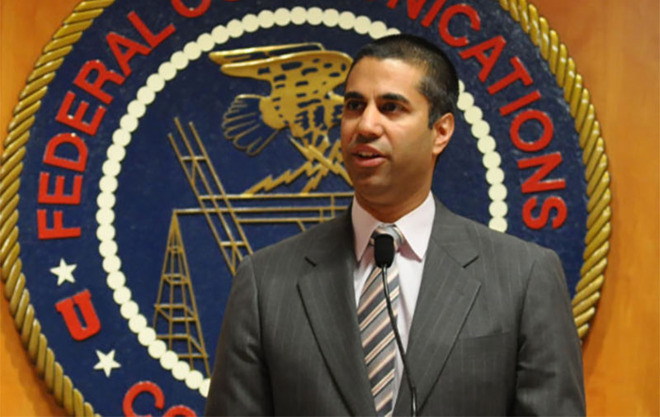 FCC Chairman Ajit Pai.
Citing sources briefed on the matter,
Reuters
on Thursday reports the FCC
plans to announce
at least $200 million in proposed fines by Friday. The companies, which are in hot water for sharing customer location data, will have a chance to challenge the fines prior to finalization.
The expected announcement arrives nearly a month after FCC Chairman Ajit Pai revealed "one or more" U.S. carriers
might face fines
over illegal data practices. An investigation by the FCC's Enforcement Bureau found certain wireless carriers "apparently violated" federal law and could face fines for profiting from the collection and sale of user location data.
Reports
in 2018
sparked furor over alleged illicit practices that saw telecoms like AT&T, Verizon, Sprint and T-Mobile sell off customer data to a wide range of buyers, including law enforcement agencies,
bounty hunters
, tracking services and alleged stalkers.
Following public outcry and multiple class action lawsuits, the named carriers promised to end their controversial data sharing programs, with Verizon being the first to take action in November 2018. AT&T, T-Mobile and Sprint followed suit in 2019. With a few minor exceptions, all major carriers stopped selling data to third-party aggregators
last May
.
Each of the four carriers attempted to distance themselves from any wrongdoing associated with the so-called location based services (LBS) programs, with some claiming their respective operation was in place to benefit customers.