Unannounced Ecobee camera to support Apple HomeKit
New FCC filings have revealed that Ecobee's as-of-yet unannounced smart camera will be equipped with support for Apple's HomeKit.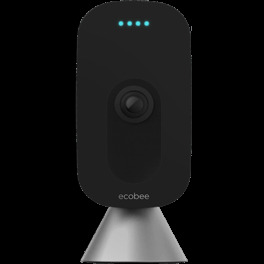 We've heard rumors of Ecobee's intention to release a new smart camera, adding to its existing lineup of
smart thermostat
and switches, but
new documents
found by
Zatz Not Funny
on Friday
have seemingly confirmed support for HomeKit.
Ecobee is already a staunch
HomeKit
supporter with Apple's smart home platform already baked in to its current products. Alongside Apple's HomeKit, Ecobee's new smart home camera will also work with Amazon's Alexa.
At the moment, while it seems HomeKit is all but certain, thanks to the FFC's filings showing the HomeKit pairing sticker, the extent of HomeKit support is still unknown. It could simply support streaming video through HomeKit or it could include HomeKit Secure Video.
HomeKit Secure Video would allow you to store the camera's recordings in iCloud. Recently, we've seen more cameras adopt HomeKit Secure video including
an update
to the Netatmo Smart Indoor Camera and the upcoming
Eve Cam
.