SXSW 2020 canceled after Austin declares local emergency
City officials in Austin, Texas, on Friday issued an order that effectively cancels the annual South by Southwest (SXSW) festival over concerns that the mass gathering could help spread the novel coronavirus.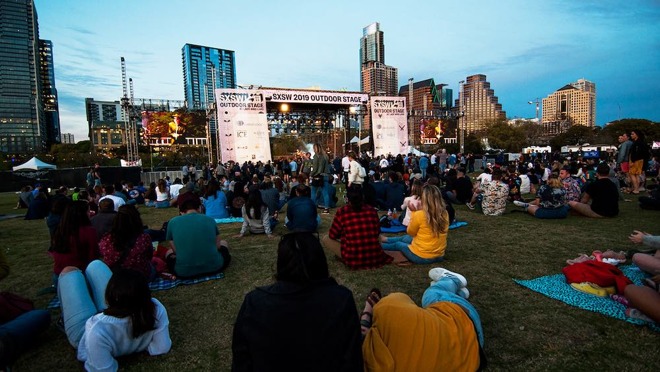 SXSW, which draws more than 70,000 per year, has been canceled due to COVID-19 concerns.
The event, which features film and music festivals, conferences and interactive media, was scheduled to kick off on March 13 and run through March 22.
"We are devastated to share this news with you," SXSW organizers
said.
"'The show must go on' is in our DNA, and this is the first time in 34 years that the March event will not take place."
SXSW's cancellation comes after the City of Austin declared a local public emergency, forcing event planners to abandon this year's festival. The event itself draws more than 70,000 people from around the world and last year generated $355.9 million for the city.
The event's organizers say that they are exploring options to reschedule and are working to "provide a virtual SXSW online experience as soon as possible."
Apple
pulled out of the event this week
alongside companies like Twitter, Facebook and Amazon. The Cupertino tech titan was slated to debut several Apple TV+ originals there, as well as a discussion with "Little America" creators Kumail Nanjiani and Emily V. Gordon.