Should you upgrade to the 2020 iPad Pro?
Posted:
in iPad
edited March 2020
Now that the new 2020 iPad Pros are upon us, we examine who should -- and who shouldn't -- consider upgrading to Apple's latest pro tablets. Whether you have the previous 2018 iPad Pro, an iPad Air, or something else, we are here to make your decision easier.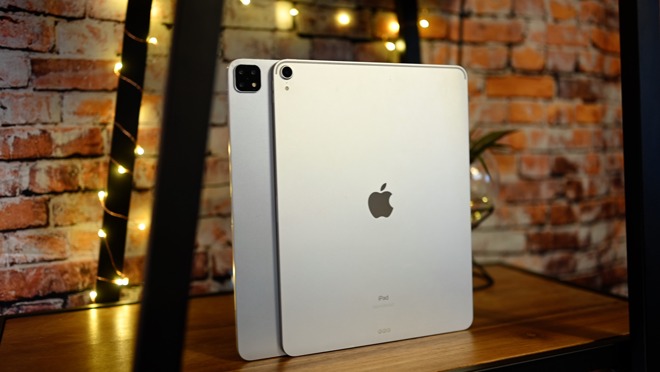 2020 iPad Pro design mockup sits behind a 2018 iPad Pro.
To make deciding easier, we've broken down our guide into different sections, based on which device you are currently using as you grapple with the decision to upgrade or not to upgrade.
I have an older iPad
If you have an older iPad, you likely fall into one of two camps -- your iPad is doing just fine but you're thinking about a feature update or your iPad is no longer powerful enough and showing signs of its age.
For those with iPads that are doing just fine and are fulfilling your needs at least adequately -- you don't need to upgrade to the 2020
iPad Pro
. The 2020 models of the Pros aren't all that different than the 2018 iPad Pro line, and if you weren't convinced by the 2018 models during the last two years the 2020 won't likely sway you any further. There's nothing wrong with an upgrade, especially if you just want something new, but the previous-gen 2018 iPad Pro on sale or an iPad Air may do you just fine.
Then there are those who do require an update from an older iPad. Those of you in this boat should have no qualms about jumping to the new iPad Pro. The only thing we'd recommend is to think about what you do with the tablet. If you are mainly consuming media, watching movies and TV, reading, social media, etc then the iPad Pro may be more tablet than you need. You'd be just as well off with the 2018 iPad Pro or the
iPad Air 3
and can save yourself some cash in the process.
I have the 2017 iPad Pro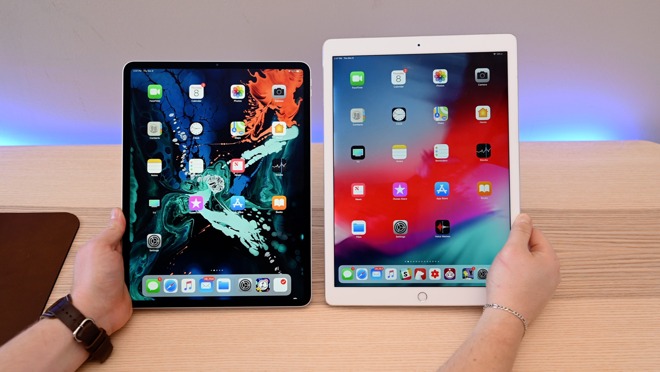 2018 iPad Pro (left) and the 2017 iPad Pro (right)
What are you waiting for? The new iPad Pro has all the brilliant redesigned features of the 2018 line plus even more. The 2018 was a great upgrade cycle for iPad Pro and if you held off on that for Apple to refine it and add any additional features then this is where you want to be.
Plus, the 2017 iPad Pro won't work with the
Magic Keyboard
and the likelihood of third-party models coming for a three-year-old design isn't high.
You are probably one who pushes the iPad but didn't want to upgrade after only a year. Now that it has been more than a year since the previous-generation dropped it is not a bad time at all to pull the trigger.
I have the 2019 iPad Air
Those who specifically are rocking the 2019 iPad Air, we'd recommend holding off. You just bought the tablet a year ago at which point you decided on the Air rather than the 2018 iPad Pro. If that was the case then, unless your work on iPad has substantially changed, there is no reason to shell out even more money to upgrade to the 2020 iPad Pro.
If you are looking to boost your productivity, however, we'd recommend perhaps picking up one of the new
Logitech keyboard cases
that now integrate a full multi-touch trackpad.
I have the 2018 iPad Pro
This is the most interesting decision of them all. You have the 2018 iPad Pro and are on the fence about whether to jump ship to the new models. This happens to be exactly where we found ourselves to be as well.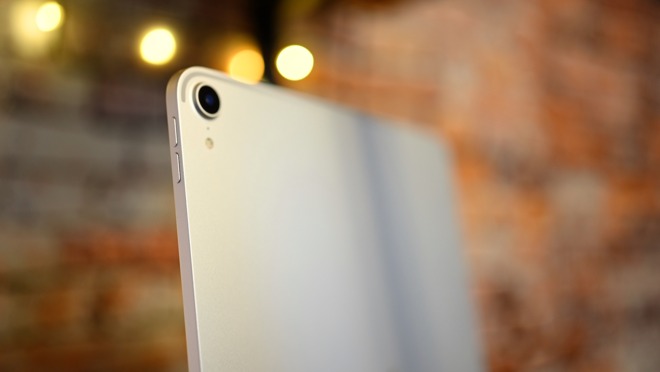 The single 12MP wide-angle camera bump on the 2018 iPad Pro
The biggest hurdle is that the iPad Pro is Apple's most expensive tablet and shelling out between $800 and over $2000 is no small chunk of change. For that reason, we recommend most users with the 2018 iPad Pro hold off and don't bother upgrading to the 2020 iPad Pros.
There are differences between the two models -- we
explored those extensively
-- but they aren't going to be huge game-changers. Yes, graphics will be notably better. Wi-Fi 6 will be faster -- assuming you have Wi-Fi 6 routers in your home or office. And sure, the new camera and LiDAR will have benefits. But those together won't be enough to warrant the substantial amount of money required for the upgrade.
In this particular case, we'd say stay put, save yourself the money, and spend the $300 to $350 on the new Magic Keyboard when it ships in May to boost the functionality and features of your existing device.
Where we would say it would be worth upgrading is if you are doing anything very graphics-heavy, like editing huge photos or working with video. In this case, the new iPad Pro with its eight-core GPU will be beneficial. It also may be a good time to upgrade storage as well.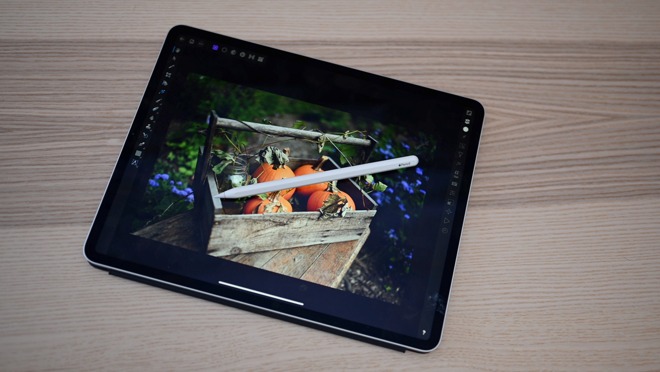 Editing images on the 2018 iPad Pro
When we picked up the 2018 iPad Pro, we didn't think we were going to keep it. We wanted to try it out before upgrading from our 2017 iPad Pro. But the redesign that the 2018 had was so good that we ended up sticking with it. Unfortunately, we only picked up the base 64GB of storage. As video and photo editors, that was a far cry from what we needed and we paid the price after only a month or two of use.
After a year and a half of painfully managing storage, we are eager to upgrade to a higher capacity and will also be thrilled with improved graphics, faster Wi-Fi, and even the U1 chip when it is eventually taken advantage of.
For those reasons, we upgraded our personal units to the latest model.
Deals on both 2020 iPad Pros and 2018 iPad Pros
Regardless of which iPad you currently have, if you decide to upgrade to the new iPad Pro you surely won't be disappointed. It is powerful, feature-rich, and iPadOS continues to bring countless new features to Apple's tablet computer.
Discounts on Apple's new 2020 iPad Pro are already in effect, with the latest deals available in the
AppleInsider
2020 11-inch iPad Pro Price Guide
and
2020 12.9-inch iPad Pro Price Guide
.
Closeout deals on Apple's 2018 iPad Pro are also available in the
iPad Price Guide
, with discounts of up to $200 off.
2020 11" iPad Pro deals
2020 12.9" iPad Pro deals
Updated to clarify image shows design mockup of 2020 iPad Pro.