Plugable debuts new USB-C 2.5Gbps Ethernet Adapter
Plugable has launched a brand new USB-C Ethernet Adapter, allowing users to upgrade their desktops and laptops with faster wired connection speeds up to 2.5 gigabits per second.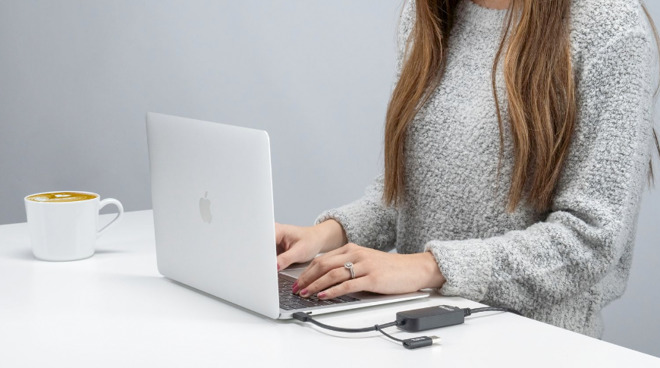 The new adapter supports wired speeds of up to 2.5 times faster than the 1 gigabit per second standard when used with Cat 5e cabling and appropriate network infrastructure. This means that users can leverage existing cables commonly found in existing networks in conjunction with new switches and perhaps routers to more than double the performance of a local network compared to traditional Gigabit Ethernet.
Its plug-and-play design doesn't require intensive set-up, saving users plenty of time and frustration. The adapter is backward compatible with earlier networking standards such as Gigabit (10/100/1000) networks.
It also supports auto-negotiation and is compatible with both full-duplex and half-duplex networks. It connects to a computer via USB-C but also boasts a USB 3.2 Gen 1 USB-A adapter for increased flexibility. The adapter is compatible with Windows 10, 8.x, and 7, and
macOS
10.7 and above.
The Plugable 2.5 Gigabit USB Ethernet Adapter is available for purchase at
Amazon for $39.99
, with a $10 discount offered using promo code
25ETHERNET
from 1PM eastern time on Tuesday. It is currently available in the US, UK, EU, Australia, Canada, and Japan.