Apple Music launches 'Come Together' collection amid pandemic
Apple on Monday added a new collection, "Come Together," to its Apple Music streaming service for users taking part in COVID-19 social distancing, quarantine and lockdown measures.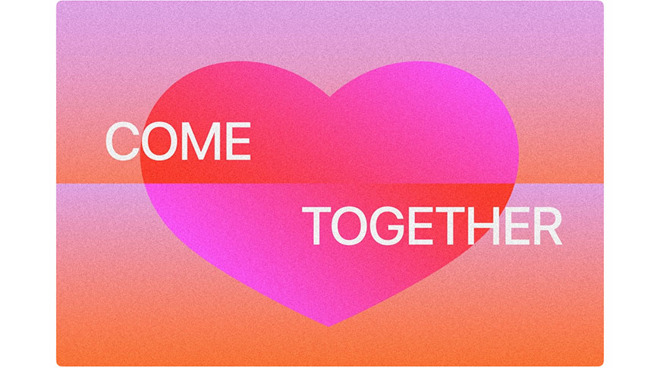 Featured in the Browse tab of
Apple Music
, "Come Together" touts a host of playlists filled with hundreds of hours of popular music, music videos and selections from Beats 1 Radio.
Most playlists in the new collection are generated to reflect distinct moods and act as repositories for genre-specific tracks selected based on listener preference. Apple Music is also introducing seven new lists that
span the spectrum
, from lo-fi beats to R&B and pop, reports
Engadget
. New offerings include Isolation Icebreakers, Home-School-Strumentals and Social Distancing Social Club.
"To say that these are challenging times is an understatement. But wherever you are and whatever you're experiencing during the pandemic, we're all in this together," Apple Music's editors write in the collection's description. "Whether you're trying to find distraction while working, living, and playing at home or struggling to find a positive outlook under major life upheavals-- music can be an escape and a salve for yourself and whoever you're hunkered down with. Because social distancing doesn't need to mean antisocial."
The new curated "Come Together" playlists are available in the U.S. today and will be rolling out to other countries throughout the week.
Today's premiere follows
last week's debut
of Apple Music's "Get Up! Mix," an upbeat sampling of tunes handpicked to keep listeners positive during the ongoing COVID-19 pandemic.
In addition to the new playlists and playlist collections, Beats 1 hosts are forging ahead during the crisis and using their iPhones to conduct interviews with artists like Elton John and Hayley Williams.