Apple sued for allowing loot boxes in App Store
Apple on Friday was hit with a proposed class action lawsuit targeting loot boxes in games and apps, a mechanism typically characterized by in-app purchases that present buyers with randomized digital rewards.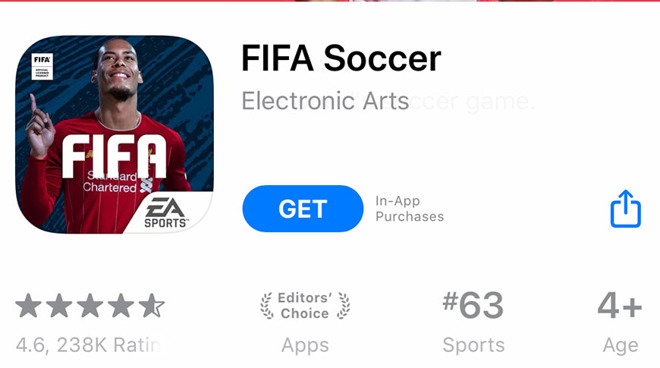 A
complaint
filed with the U.S. District Court for the Northern District of California alleges Apple is complicit in promoting gambling and addictive behavior by allowing developers to market apps and games with loot boxes on the App Store.
"Not unlike Big Tobacco's Joe Camel' advertising campaign, Apple relies on creating addictive behaviors in kids to generate huge profits for the Company," the complaint reads. "Over the last four years Defendant's App Store games have brought in billions of dollars, even though the vast majority of the games are free to download."
Loot boxes are broadly defined as in-app purchases that grant users rewards, boosts, costumes, skins, weapons, or other special items. Popular in games, loot boxes provide a randomized chance to gain premium items, a mechanic that some closely associate with gambling. Indeed, real money is spent to obtain these special goods, sometimes through an in-game currency system.
Apple is being targeted by the complaint because it profits from in-app purchases.
"A large percentage of Apple's revenues from App Store games come from the in-game purchases of what are known in the gaming industry as loot boxes' or loot crates,'" the lawsuit alleges. "Dozens (if not hundreds) of App Store games rely on some form of Loot Box or similar gambling mechanism to generate billions of dollars, much of it from kids."
Named plaintiff Rebecca Taylor claims her son, "C.T.," spent at least $25 in iTunes gift cards and his parents' money on loot boxes for Supercell's
Brawl Stars
. C.T. continues to have access to the iPhone and iPad on which
Brawl Stars
and other "freemium" games are installed. The complaint does not address Apple's parental control and App Store features that restrict minors from purchasing digital content without a parent's permission.
Also mentioned in the complaint are
Mario Kart Tour
,
FIFA Soccer
, and
Roblox
, which along with
Brawl Stars
constitute some of the most popular games on iOS.
Apple is also dinged for not explicitly noting the inclusion of loot boxes in App Store descriptions and allowing developers to age rate their own products.
"Thus, there is no notice - and no requirement of any notice by Apple - to the parent or the child that a game contains Loot Boxes or other gambling mechanisms," the complaint reads.
In sum, plaintiffs conclude loot boxes constitute gambling and are therefore in violation of California law.
Complainants seek class status, restitution and disgorgement of the revenues wrongfully retained as a result of Apple's allegedly wrongful conduct, an injunction against further violations and court fees.
The lawsuit is the latest development in a long-running debate over loot boxes, in-game purchases and microtransactions. In 2019, a proposed Senate bill called the "
"Protecting Children From Abusive Games Act
" sought to ban loot boxes, though the statute is not expected to gain traction.