Microsoft's Steven Sinofsky calls Apple Silicon strategy 'fearless'
Apple's transition to
Apple Silicon
has caught the attention of many, including former Microsoft executive Steven Sinofsky, who said he was blown away by the move.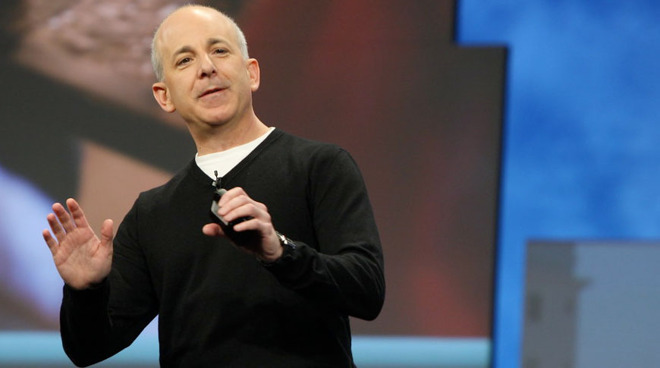 Steven Sinofsky | Image Credit: D. Begley
In the evening following Apple's WWDC 2020 keynote, the former president of the Windows Divison at Microsoft, Steven Sinofsky, took to Twitter to discuss the importance of Apple's yearly Apple Worldwide Developers Conference and Apple as a whole.
Amidst all the details, installing pre-release, and commentary (including my own) I want to take a moment to reflect on #WWDC putting it in context of the past two decades. Quite simply, what we're seeing is some of the most remarkable product engineering over time in history. 1/ pic.twitter.com/hTrQ1R7Pgv
He later went on to annotate his Twitter thread in a Medium post. In it, he offers insight as to what sets Apple apart from other companies. Sinofsky believes that Apple has crafted a team that has "done more and executed better" than any other he can name.
This is high praise, considering Sinofsky joined Microsoft in 1989 and continued to work with the company until 2012. He's most well known for overseeing the development of Microsoft Office during his tenure.
He applauds Apple for not being afraid to have a multi-year plan, calling the company "fearless" for openly telling its audience that the transition to Apple Silicon would take two years.
Apple Silicon is Apple's move away from Intel's processors. Apple Silicon provides
a large number of benefits,
including high-efficiency audio processing, low power video playback, advanced power management, machine learning accelerators, the Neural Engine, the Apple GPU, a unified memory architecture, and much more.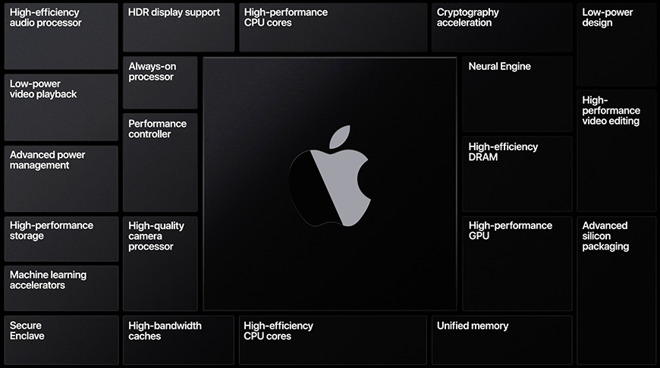 Sinofsky calls
Tim Cook
brave for making the announcement when anything and everything could change in a two-year time frame, not to mention how much could go wrong. He states that Apple is capable of making such moves because it has a culture of having a "point of view."
He commends Apple for taking the time to think about what customers need, not by chasing trends. By doing so, Apple is able to offer a product that provides a lasting service that integrates into a user's life, rather than something that merely fits well within a short-lived trend.
"Apple makes products that customers love and are delighted by, but it makes them by studying technology, the market, and usage to arrive at plans and strategies,"
Sinofsky writes
. "Unlike what you read in textbooks, Apple is much less about responding to micro changes, hype cycles, or even "feedback."
"Apple is a company that has a point of view -- when the point of view lines up with a great product people love, it can become an unstoppable force."
As an example, he cites the transition to 64-bit computing on the consumer-level. Microsoft began the shift around 2003 and continues to support 32-bit to this day. Apple, on the other hand, started requiring developers to make 64-bit apps in 2017 and dropped support for 32-bit apps in 2019 alongside the release of
macOS Catalina.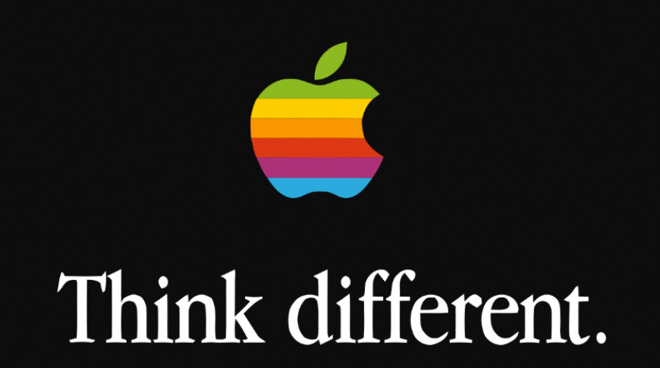 Apple's ability to think differently is a driving force behind their success
Sinofsky calls this strategy "fearless," and holds it as the reason Apple will soundly be able to transition to Apple Silicon. Apple's ability to operate under a uniform strategy -- a shared viewpoint and company culture -- enables them to make bold moves. These bold moves push personal computing -- nothing to say of smartphones -- forward.
One of the things that Sinofsky makes sure to highlight is how differently Apple operates compared to other companies. Perhaps what he is most impressed by is Apple's ability to update its products and software consistently. He describes the process as setting long-term goals that are then broken up into a series of short-term goals and useful steps.
Apple does not get derailed the same way other large companies do, and this steely dedication to long-term goals has allowed the company to succeed where many would have failed.
Sinofsky makes it clear to point out that this strategy does not -- and will not -- work for every company. It is a company culture that has been cultivated over several decades, and it has required much more than a shared viewpoint. It takes dedication, teamwork, and endless amounts of research. Sinofsky suggests that it may even take a little bit of magic.
He ends the article with a bit of practical advice.
"There's only one Apple. Don't try to copy," Sinofsky asserts.