Exxon Mobil offers 3% Daily Cash to Apple Card customers
Exxon is offering a big bonus to customers refueling their vehicles using Apple Card, with 3% Daily Cash provided for purchases made at Exxon and Mobil stations across the United States.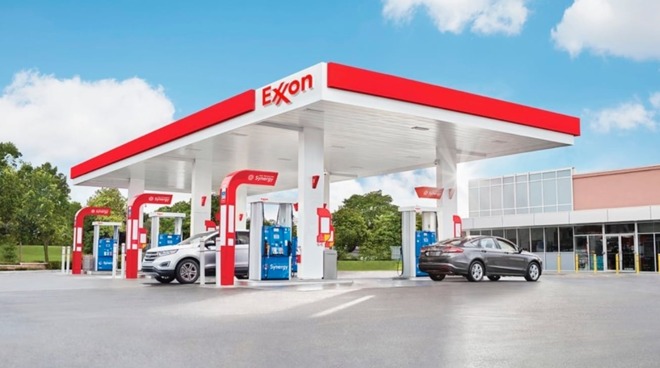 Exxon gas station
The first chain of gas stations to provide 3% Daily Cash rewards, customers paying at Exxon and Mobil locations will get 3% Daily Cash back from their purchases if they use
Apple Card
with
Apple Pay
. According to Exxon's
website
, the reward is offered on all fuel, convenience store, and car wash purchases.
The bonus does not apply on purchases with third-party merchants who may be located within an Exxon or Mobil-branded location or the convenience store, such as car washes by independent firms.
There is seemingly no limit to the amount of Daily Cash that can be earned through the Exxon promotion, with it being listed as "unlimited 3% Daily Cash." As an extra incentive, customers can use Apple Card as the payment method in the Exxon Mobil Rewards+ app, which not only enables payments at the pump as well as the gas station, but also earns extra ExxonMobile Rewards+ points.
Exxon Mobil joins a small number of retailers that offer 3% Daily Cash bonuses on purchases, including Nike, T-Mobile, Uber, Uber Eats,
Walgreens
, and Duane Reade. Buying hardware and accessories from Apple directly, as well as App Store purchases and subscriptions, using Apple Card and Apple Pay also apply the same 3% benefit.
Before, Apple Card customers would have been able to earn a
maximum of 2%
if they used Apple Card via Apple Pay at the terminal, or 1% by using their physical card.