Oil traders tried to use Apple mobility data to predict market recovery, left 'disappointe...
Oil traders looking for ways to estimate fuel demand were disappointed by Apple's mobility data, a report claims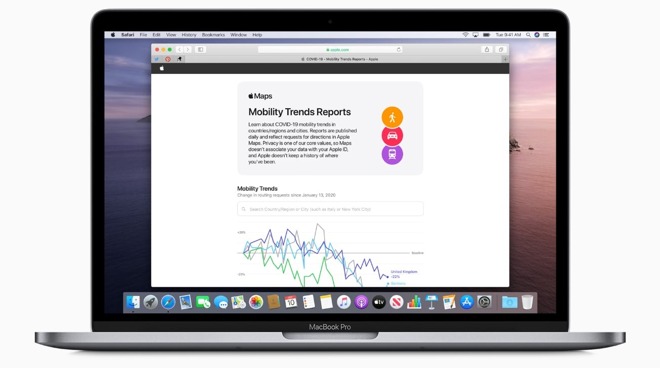 Credit: Apple
Apple in mid-April
unveiled
a new Mobility Trends Report tool that visualized anonymized
Apple Maps
data requests. At the time, traders thought they had found a clue to guess at the speed of fuel demand recovery from the
coronavirus
pandemic.
But the data didn't translate into activity in gasoline demand,
Reuters
reported
. That's because the data was based on search information and not miles traveled.
At the time of release, and even as Apple
added new regions
to the tool, the Cupertino tech giant stressed the data privacy of the feature. That's despite the fact that the tool captures data for about 100 million iPhones in the U.S.
In lieu of using Apple's data, the traders have moved onto other sources of information -- such as TomTom or U.S. Energy Information Administration reports.