Apple pays Samsung estimated $950M for missing OLED purchase targets
Posted:
in iPhone
edited July 2020
Apple may have paid Samsung Display in the region of $950 million, analysts believe, a hefty penalty paid out for not buying enough OLED panels to meet a contracted minimum amount.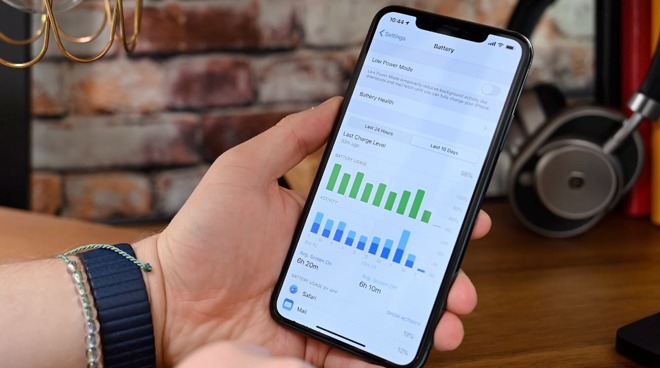 iPhone 11 Pro
As with many firms in the iPhone supply chain, Apple has agreements to make a minimum purchase of specific goods or services, typically to achieve a specific price per unit that both companies are happy to work with. In cases of lower-than-expected demand, changes in orders could mean Apple misses purchase targets for components, which in turn leads to financial penalties.
Citing a report from
TheElec
in early July, analysts at DSCC
highlighted
an element of Samsung's earnings guidance for the second quarter of 2020, namely an element where Apple was making a one-time payment to Samsung Display. While the revenue guidance was down 7% year-on-year at KRW 52 trillion ($46 billion), the high operating profit guidance of KRW 8.1 trillion ($6.6 billion) was up 23%, and far higher than analyst expectations at the mid-6 trillion won level.
It was reported that the one-time payment from Apple added to the operating profit, but a figure wasn't given for the value. Initial reports put Apple at making a payment in the region of KRW 900 billion ($749.7 million), caused from purchasing too few OLED panels than contracted.
According to sources of DSCC, Apple's payment was at a far higher level, believed to be closer to $950 million. In effect, the Apple payment is thought to have turned what would have been an operating loss for Samsung's display business into an operating profit.
There is no explanation for the shortfall, and while it is likely due to a combination of factors, the most likely culprit would be
COVID-19
, with the global pandemic affecting the vast majority of Apple's supply chain, as well as demand for its products. In June, Gartner claimed shipments for the iPhone slumped in the
first quarter
by 8.2% year-on-year.
This is not the first time Apple has paid Samsung for missing purchasing targets. In 2019, Samsung was thought to have received an estimated
$683 million
from Apple for similar reasons.