Los Angeles TAP transit system to support Apple Pay later in 2020
The Los Angeles Metro on Tuesday confirmed that its transit cards will support
Apple Pay
integration later in 2020.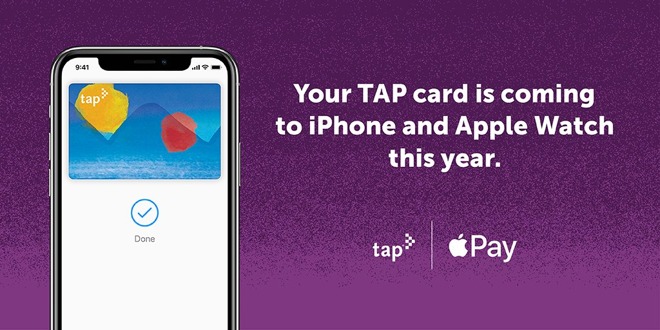 Credit: LA Metro
In 2019, the LA Metro said that it was working with Apple to add
support for Apple Pay
to the Transit Access Pass (TAP) card system, though a planned release in late 2019 never materialized.
On Tuesday, however, the LA Metro
announced in a tweet
that Wallet support on iPhone and Apple Watch would be arriving late in 2020. No firm timeline was given.
When it does launch, users will be able to add TAP cards to their Wallet apps. From there, they'll be able to quickly pay transit fees by holding an iPhone and Apple Watch near a TAP reader.
The Apple Pay integration is just part of a larger overhaul of the LA Metro system, which also includes upgraded ticketing machines and a new TAP for iOS app. The TAP system itself is currently compatible with
25 individual transit systems across Los Angeles county
.
Earlier in 2020, Hong Kong
announced
that its Octopus transit and payment card would support Apple Pay. Apple also
maintains a list of all the transit systems
that are compatible with its wallet platform.