Verizon free Call Filter app automatically silences spam calls in iOS 14
Posted:
in iOS
edited July 2020
Verizon has announced it is partnering with Apple to fight the onslaught of robocalls plaguing users, starting with the release of
iOS 14
.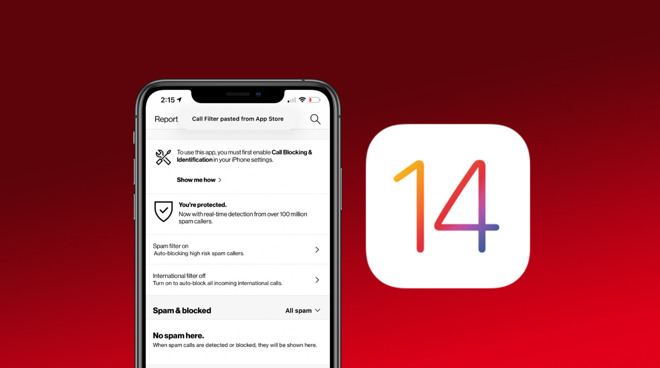 Call Filter gains automatic blocking with iOS 14
With iOS 14, Verizon's
Call Filter app
will be offering additional features currently not available. This new feature -- dubbed Silence Junk Callers -- will automatically recognize calls identified by the Verizon network as potential spam or fraud and then send them directly to voicemail without ringing your phone.
While the feature will roll out in earnest this fall when iOS 14 is fully released, iOS 14 beta users who subscribe to the "plus" version of Verizon's Call Filter app will be eligible starting today to use the feature. Call Filter is free to download and use but the "plus" version offers additional features.
Both the free and "plus" versions of the app include spam detection and a spam filter. The paid version includes caller ID, spam lookup, a personal block list, and a spam risk meter.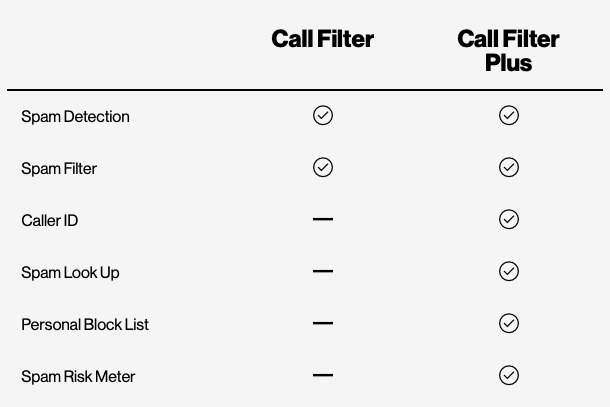 Call Filter features versus Call Filter Plus
During the beta phase of iOS 14 only those on the paid tier will be able to try the new Silence Junk Callers feature. When iOS 14 launches it will be available to the free users of Call Filter as well. Call Filter Plus is $2.99 a month for one line or $7.99 for multiple lines per account.
Verizon says it authenticates billions of calls each month between more than a dozen different providers using STIR/SHAKEN technology as mobile robocalls and spam calls continue to be a nuisance to users.
In December, President Trump
signed the TRACED act into law
which is an anti-robocall piece of legislation that had near-unanimous bipartisan support in both the Senate and the House of Representatives.
Apple continues to test iOS 14 with both developers as well as its public beta program. The third beta of iOS 14 was
just released
which
contained several changes
as Apple pushes development forward.