Apple sued over alleged infringement of Enhanced Voice Services patents
Non-practicing entity VoiceAge EVS, LLC has leveled a lawsuit against Apple, claiming that the company's iPhones infringe on audio-related codecs.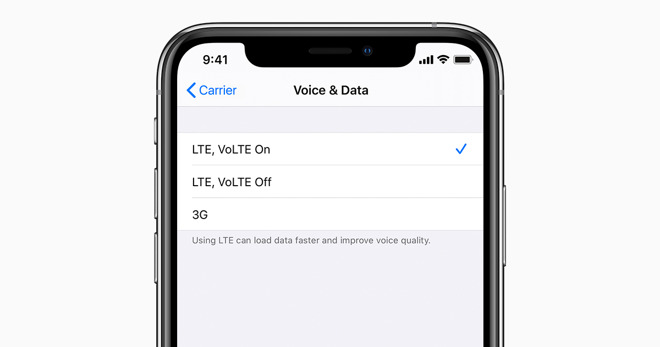 Credit: Apple
In the
complaint
, VoiceAge alleges that Apple has and continues to "directly infringe" on its intellectual property (IP) with devices that support the EVS codec. That includes products like the
iPhone 8
and latest
iPhone 11
series.
VoiceAge EVS is a company that holds the rights to audio encoding patents developed by the separate VoiceAge Corporation, including intellectual property related to Enhanced Voice Services (EVS). EVS, developed by a handful of firms, is an audio coding standard developed for Voice over LTE (VoLTE) calls. Among carriers, use of the EVS codec is often publicly identified under names such as "HD Voice," "Enhanced HD Voice" or "Ultra HD Voice."
VoiceAge adds that Apple has indirectly infringed on its IP by encouraging and facilitating customers to use the technology, specifically "instructing customers that purchase Apple' EVS Products that such devices have voice calling capability and providing various indicators within those devices of the same."
Compared to other codecs, EVS
provides
wider frequency range, increased compression, and other features. It's supported by most major carriers and device makers across the globe.
In 2018, VoiceAge licensed some of its EVS-related audio codec patents to the Fortress Investment Group, which then created the similarly named VoiceAge EVS. Since then, VoiceAge EVS has brought patent litigation against HMD, TPL, Lenovo, and other manufacturers.
The non-practicing entity seeks a jury trial, as well as damages "not less than a reasonable royalty," attorneys' fees, costs and expenses.