Facebook says Apple's 30% App Store fee hurts small businesses during COVID-19
Facebook on Friday became the latest iOS developer to criticize Apple's 30%
App Store
commission on in-app purchases, stating that the cut hurts small businesses during the global pandemic.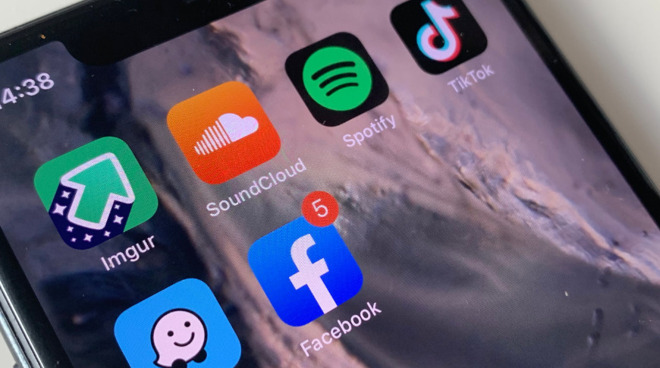 Credit: AppleInsider
The social media giant recently launched a new feature for its platform that allows businesses to charge users for live video streams, such as webinars or yoga classes. Facebook said that Apple refused to waive the 30% on those purchases, and won't allow Facebook to use its own payment system on
iOS
.
Facebook app executive Fidji Simo
told
Bloomberg
that Google also refused to waive its 30% fee, but allowed the social media company to process payments through Facebook Pay.
"Helping small businesses recover from Covid is a critical thing that all tech companies should help with," Simo said. "The reason we're calling [Apple] out here is we hope they join us and end up waving their fees, so that's really the goal here."
She added that Facebook isn't taking any cut of purchases made through the new live webcast feature. In a
blog post
, she explains that the iOS version of Facebook will show a screenshot announcing Apple's commission. According to
CNBC
, Simo
said
that she's unsure whether the label will make it past Apple's app review process.
Simo said that Facebook would comply with Apple's App Store policies, noting that "when developers go circumvent the rules on alternative payment methods, it doesn't go well."
Facebook's criticism comes just a day after Epic Games -- creator of
Fortnite
--
filed
a lawsuit against Apple accusing it of leveraging its market power in an anti-competitive manner.
Epic's lawsuit came less than an hour after Apple
removed
Fortnite
from the App Store and coincided with the release of a video spoofing the company's "1984" Super Bowl ad. Earlier that day, Epic implemented a direct payment system to
sidestep
the 30% fee.
Apple takes a 15% to 30% commission on in-app purchases. Although platforms like the Google Play store take a similar cut, Apple's App Store policies have come under
antitrust scrutiny
in the U.S. and globally. Other developers such as ClassPass and Airbnb have also
called out
the fee.