What to expect from Apple 'AirTags' tracking accessory in fall 2020
After a year of rumors, Apple's Ultra Wideband and Bluetooth "
AirTags
" tracking fobs are expected to arrive in 2020. Here's everything that we know about them so far.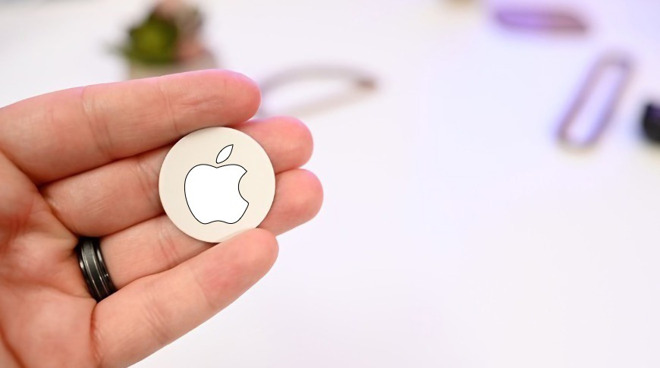 A concept of what Apple's AirTags could look like. Credit: AppleInsider
The tracking accessory, expected to integrate with Apple's
Find My
app, could arrive as soon as October 2020. And although nothing is confirmed about the device thus far, there's been no shortage of leaked information, analyst predictions, and other data revealing possible features and details about the expected tracking tags.
Will Apple's UWB tracking tags be called AirTags?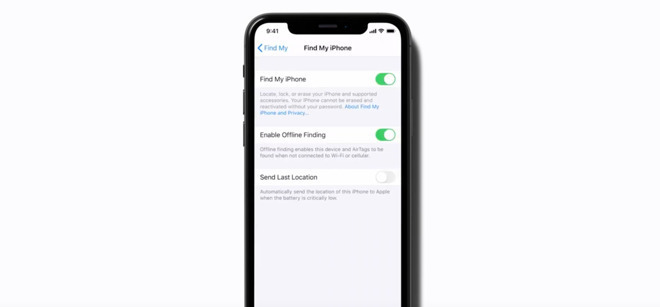 A snippet from an official Apple video that essentially confirmed "AirTags" as, at the very least, a working name for the device.
Rumors of Apple's Bluetooth and Ultra Wideband tracking tags have been circulating since the
beta testing period
of iOS 13. "AirTags" was once a rumored name for the device, but Apple has since inadvertently leaked that the moniker could likely end up being official.
Code changes in an iOS 13.2 beta build included
references
to a device called "AirTags." An Apple support video in April 2020 also contained
settings text
confirming the name. Apple later removed that support video.
It's possible that Apple could change the final name before release, but "AirTags" is as good of a guess at the device's moniker as any.
When will Apple "AirTags" be announced?
Apple's tracking tag accessory has seemingly been just over the horizon since its discovery in early builds of iOS 13. Well-connected analyst
Ming-Chi Kuo
even predicted that the device could arrive in March 2020, or over the summer. Both of those dates have come and gone.
It's likely that Apple had plans to release "AirTags" earlier, but was derailed by the
coronavirus
pandemic and other issues within the supply chain.
Now, it appears that "AirTags" could launch before the end of 2020, likely at an event alongside new "
iPhone 12
" or iPad models in October. In late August, Japan-based site
Mac Otakara
reported
that "AirTags" would arrive in late October, citing a source within Apple's supply chain in China.
Tracking in Find My, augmented reality capabilities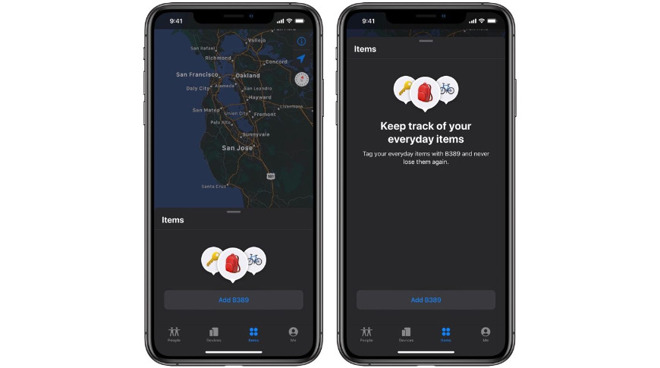 The updated "Items" pane in the Find My app, which is rumored to integrate with "AirTags."
Apple "AirTags" are rumored to be tracking tag accessories that users can attach to their personal items. From there, users can locate lost or missing items through the
Find My app
.
Internal code changes within iOS beta builds indicate that Apple will add an
"Items" pane
to the Find My app where they can add, manage, and monitor "AirTags."
Compared to competing devices like Tile trackers, "AirTags" are rumored to have a few novel features.
One is the rumored ability to take advantage of existing Find My tracking abilities, which uses
pings from nearby Apple devices
for location tracking -- even if you aren't anywhere near a lost item.
"AirTags" may also leverage Apple's work with augmented reality and
ARKit
. Leaked code in
iOS 14
suggests that users will be able to locate missing items or devices in an
AR view
. For example, a user could see a balloon or other AR object over the location of an "AirTag."
Another new feature is the inclusion of UWB technology, which is further explained below.
Ultra Wideband technology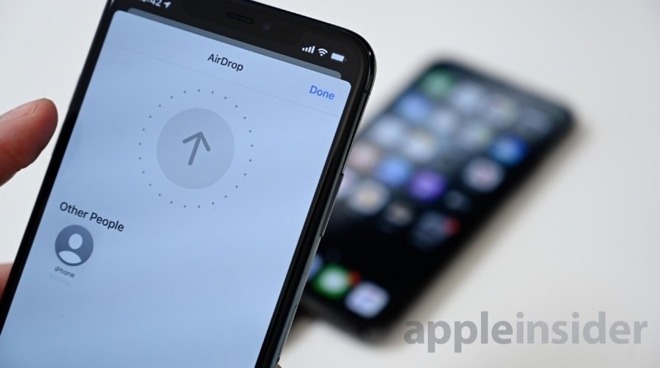 The current implementation of the U1 chip in Apple devices. Credit: Andrew O'Hara, AppleInsider
One of the distinguishing features of "AirTags" is rumored to be the inclusion of Ultra Wideband, or UWB, technology. Apple devices currently support UWB. Specifically, the
iPhone 11
lineup included a
new U1 chip
that introduced the technology. But, currently, that feature only allows for AirDrop prioritization.
UWB can be used in other novel ways, however. Compared to Bluetooth, UWB allows for much more accurate and precise location-based tracking -- akin to GPS for interior spaces. What that means, essentially, is that "AirTags" will allow users to locate their lost items with pinpoint accuracy. Beyond "AirTags," Apple is also opening up the U1 chip and its UWB technology to apps and developers through the introduction of a new "
Nearby Interactions
" framework.
Design
Leaked internal images found within iOS 13 builds suggest that each individual "AirTag" will be circular in design. But, beyond that, we don't really have much information about the accessory's size or other design details.
It's very likely, however, that "AirTags" will be small enough to attach to everyday items like keys, bags, purses, and possibly wallets. That suggests a small and lightweight design akin to Tile trackers or similar competing products. Apple being Apple, a minimalistic design is also probably on the table, with few distinguishing features beyond regulatory text and an Apple logo.
Privacy and security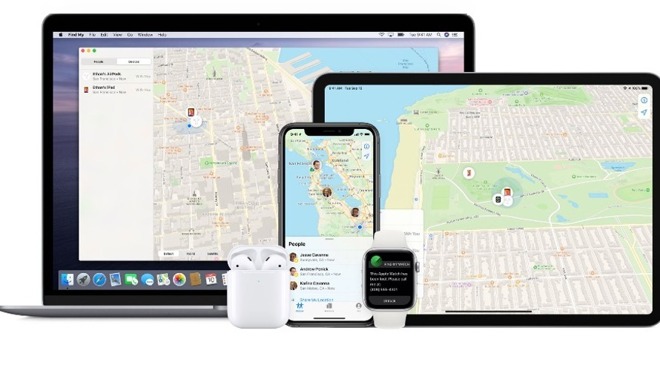 "AirTags" will likely sport the same privacy and security protections featured in Apple's other devices.
As mentioned earlier, users will be able to locate "AirTags" by pinging nearby Apple devices owned by other people. While that may seem like a privacy or security concern, Apple has built strong safeguards into the system.
For one, the pinged Apple devices aren't
notified
about their location tracking. Instead, the last known location for the "AirTags" will simply be given to the user who owns them.
All tracking will be end-to-end encrypted, with a single cryptographic key created and stored for each update to a lost "AirTag" location. Such keys are typically stored in Apple's Secure Enclave, so "AirTags" may have their own form of secure data storage.
Battery, packaging, and accessories
Text snippets found in an iOS 13 build
suggest
that "AirTags" could run on removable batteries. That could suggest a longer battery life than standard rechargeable lithium-ion cells, and easy replacement with watch or similar batteries.
In April, a
Bloomberg
report
suggested that each "AirTag" could come bundled with a keychain and a leather sleeve.
Apple may also have
created
a set of custom sounds and haptic feedback patterns specifically for AirTags and updated functionality in the Find My app. That's per leaked code in a build of the upcoming iOS 14 update.
How much will "AirTags" cost?
There has been no substantial evidence for a firm "AirTags" price point, but we can take a look at Apple's competitors for a clue. Tile sells trackers between $25 to $35, but they don't support the same breadth of features as "AirTags" could.
Because of that, it's likely that "AirTags" may carry a premium over competing products on the market.