Pennsylvania launches COVID Alert PA app based on Apple-Google tech, Hawaii next
The state of Pennsylvania has launched its
coronavirus
exposure notification app, dubbed COVID Alert PA and based on Apple and Google technology.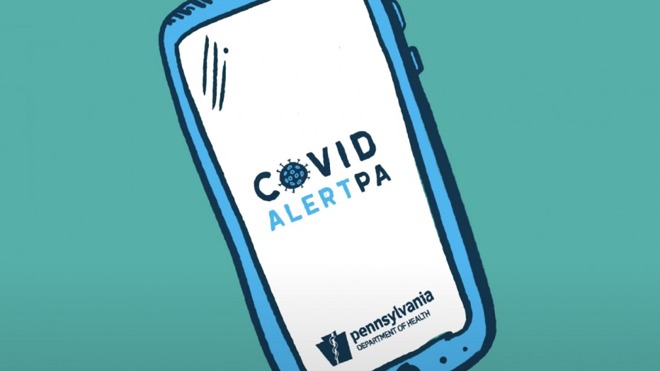 Credit: Pennsylvania Department of Health
On Tuesday, the Pennsylvania Department of Health officially
released
COVID Alert PA on both the Apple
App Store
and the Google Play store. The state first
signaled
intent to release a COVID-19 app based on the Apple-Google exposure notification framework in August.
"You can now add your phone to the fight against COVID-19 by going to the Google Play Store or Apple App Store and downloading the free COVID Alert PA app to your smartphone," the Department of Health wrote. The app is available to download
here
for iOS and
here
for Android.
The app, like similar
exposure notification systems
deployed in the U.S. and beyond, is designed to alert users when they've been exposed to COVID-19. It works by using
short-range Bluetooth identifiers
to determine proximity to other users with the exposure notification system. All data is stored on-device, and no personally identifiable information or location data is collected.
Pennsylvania
reportedly
has a $1.9 million contract with Irish software company NearForm, creator of Ireland's COVID alert system, to deploy and maintain the app.
Along with the exposure notification system, the COVID Alert PA features other coronavirus-related content -- including up-to-date case counts from the Department of Health and a COVID-19 symptom tracker. The COVID Alert PA app is also interoperable with neighboring Delaware's
COVID-19 app
, which launched earlier in September.
Hawaii is also
set to roll out
an exposure notification app, AlohaSafe Alert, as the state braces for an expected flood of tourists, reports the
Honolulu Star-Advertiser
. Visitors to the islands have faced strict quarantine and no-entry measures since coronavirus outbreak began months ago, but those restrictions are set to expire in October.
In iOS 13.7, Apple also introduced the
ability
to use the exposure notification system even if a state or regional government hasn't implemented their own app.
Updated with information about AlohaSafe Alert.