SanDisk debuts new USB-C Extreme & Extreme Pro SSDs with twice the performance
SanDisk, Western Digital's photographer-oriented brand of storage media, has announced new versions of both its Extreme and Extreme Pro Portable SSDs that feature USB-C and up to twice the performance of the prior generation.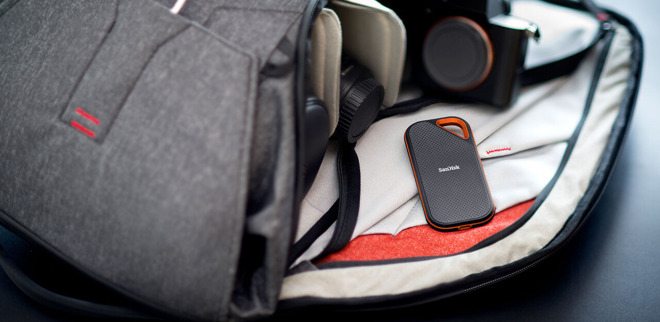 SanDisk Extreme PRO Portable SSD V2
These two new mobile USB-C drives are major upgrades over what were already well recieved drives including better performance, better warranties, and higher security.
SanDisk Extreme Pro V2
The most impressive of the two new devices is the
SanDisk
Extreme Pro Portable SSD. Relying on custom NVMe technology, SanDisk says it can get up 2000 megabytes per second read and write speeds, up from 1050MB per second.
It retains the popular design with an aluminum core that acts both as a rigid structure as well as a heat sink. It is coated in liquid silicone for good grip and two-meter drop protection and carries an IP55 water and dust resistance rating.
Another change is the move to 256-bit AES hardware encryption, rather than the software-based encryption it used to have.
The USB-C SanDisk Extreme Pro comes in a 2TB capacity at launch
for $499
and a 1TB version will launch this holiday season.
SanDisk Extreme V2
The Pro version pushes the limits of an NVMe drive but may be above what's necessary. That is where the SanDisk Extreme comes in. It is cheaper and still has twice the performance of its predecessor.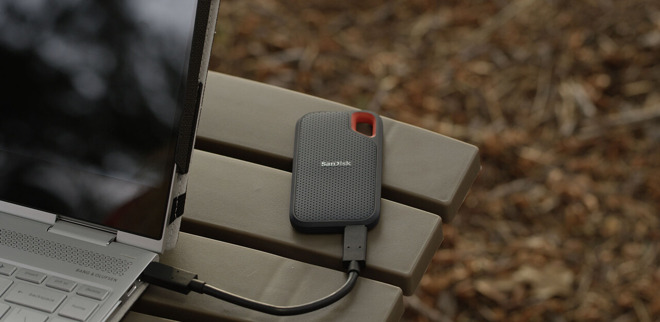 SanDisk Extreme Portable SSD V2
Many aspects of the SanDisk Extreme have been upgraded, including from a SATA SSD to NVMe media like the Pro. The move to NVMe as well as the move from USB 3.1 Gen 2 to USB 3.2 Gen 2 aids a massive boost in performance. It has improved from 550MB per second to 1050MB per second read speed and 1000MB per second write speed.
SanDisk has increased the warranty now to five years and the drive is protected with two meters of drop resistance and an IP55 rating. It too has 256-bit AES hardware encryption for securing your files.
The SanDisk Extreme V2 is available in 500GB and 1TB sizes at launch
for $119 and $199 respectively
. A 2TB configuration is arriving this holiday season.