'Second wave' of Apple TV+ series doing better among viewers than initial shows
A year after
Apple TV+
launched, its "second wave" of original series appears to be more popular among audiences than those available at the start.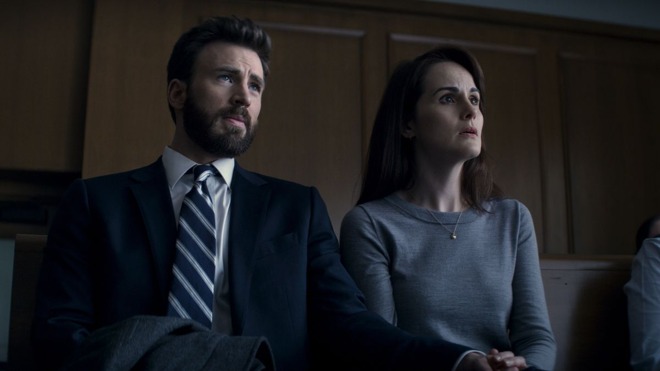 Credit: Apple
The Apple streaming service largely got off to a
slow start
, with fairly underwhelmed audiences and lackluster adoption. However, new data from research firm Parrot Analytics suggests that Apple's later shows are doing better among viewers.
The top three most "in-demand" TV series on the Apple TV+ include "Defending Jacob," "Truth Be Told," and "Servant," the Parrot Analytics data (
via
Business Insider
) suggests. None of those titles were day-one launches for the streaming service.
Apple's original shows "See" and "For All Mankind" filled out the top five in-demand shows, based on viewership, desire, and engagement by a series weighted by importance. Here's how the rest of the top 10 breaks down.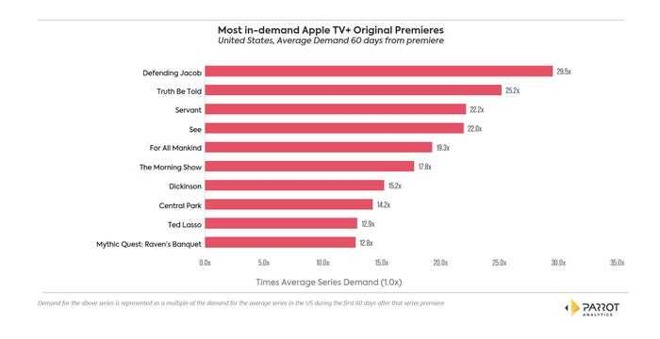 Credit: Parrot Analytics
Of course, critics and audiences often have different reactions to shows. For example reviews for the top six TV shows by audience demand range from terrible to lukewarm -- except for "Servant," which
carries
an 83% Rotten Tomatoes critic score.
On the flip side, some of Apple's most critically acclaimed series, such as "Little America" and "Central Park," didn't make Parrot Analytics' top 10 list.
Apple has yet to release actual subscriber numbers for Apple TV+, but CEO Tim Cook said that the service was "off to a rousing start" during an earnings call in January. Analysts have suggested that the platform
could hit
100 million subscribers by 2025.
According to a separate analytics firm, Antenna, Apple TV+ has largely seen sluggish subscriber growth. But it saw a spike in new subscribers ahead of the
release
of Tom Hanks film "Greyhound" in July.