Docker reveals why its virtual machine isn't yet on Apple Silicon M1
Despite Docker being mentioned by Apple at the original
Apple Silicon
launch, there remain many steps needed to get it working on M1 machines -- but the company is working on it.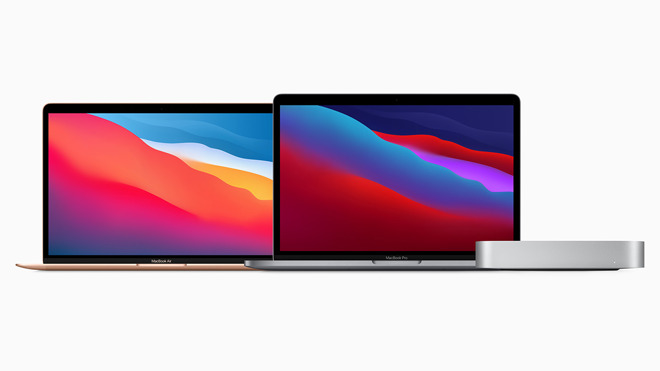 Credit: Apple
Apple knew that one concern about the
move away from Intel
was the impact on virtual PCs, so it made a point of mentioning one of them during the presentation. Now the makers of that software, Docker, confirm that is going to run on Apple Silicon, but says there are still several hurdles.
"Docker was excited to see new Macs feature Apple silicon and their M1 chip," said developer Ben De St Paer-Gotch in
a blog post
. "Our goal at Docker is to provide the same great experience on the new Macs as we do today for our millions of users on Docker Desktop for Mac, and to make this transition as seamless as possible."
"Building the right experience for our customers means getting quite a few things right before we push a release," he continues. "Although Apple has released Rosetta 2 to help move applications over to the new M1 chips, this does not get us all the way with Docker Desktop."
De St Paer-Gotch says that Apple's changes mean the company needs to move its "plumbing" to Apple's new hypervisor framework. And it also relies on software from other companies which are similarly still working to adapt to Apple Silicon.
"We rely on things like Go for the backend of Docker Desktop and Electron for the Docker Dashboard to view your Desktop content," he continued. "We know these projects are hard at work getting ready for M1 chips, and we are watching them closely."
The update from Docker comes after other virtualization software developers
revealed their own plans
. VMWare has similarly said that it will be bringing its software to the M1 Macs, but is "not quite ready to announce our timeline."
Parallels says that it has made "tremendous progress," and is "eager to try" the new app on M1 machines.