Smart home startup hires former 'Apple Car' chief, operations exec to foster Apple culture...
Two former Apple executives, including one that oversaw the company's self-driving car project, have joined a smart home startup focused on robotic home furnishings.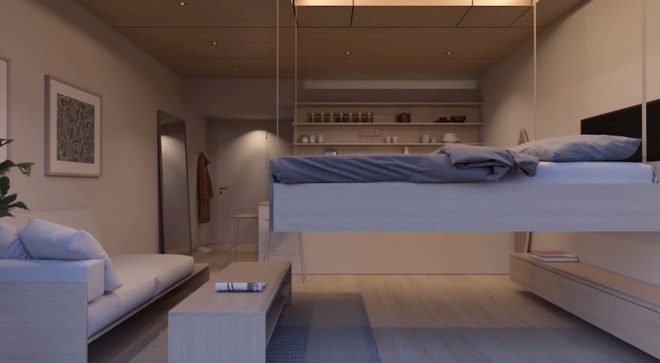 Credit: Bumblebee Spaces
The San Francisco-based startup, Bumblebee Spaces, appointed Steve Zadesky as a board member and has hired Nick Forlenza as a strategic adviser, according to a
Bloomberg
report
.
Zadesky spent more than 20 years at Apple and oversaw engineering projects related to several iPod and iPhone models. In 2014, he was put in charge of the Project Titan, or "
Apple Car
," endeavor. He
stepped away
from an active role at Apple in 2016, citing personal reasons.
Forlenza
left
Apple earlier in 2020. The long-term Apple executive served as a vice president of manufacturing design in the Cupertino tech giant's operations division.
At Bumblebee Spaces, Zadesky will advise on product development and marketing strategy while Forlenza advise on operations strategy.
Both former Apple executives will join another alumnus from the company, Rico Zorkendorfer. Zorkendorfer was a former member of Jony Ive's industrial design team and is now working at Bumblebee Spaces as its lead design adviser.
Bumblebee Spaces CEO Sankarshan Murthy told
Bloomberg
that he's trying to mimic Apple's product development process through the high-profile hires.
"The soul of Apple has been three groups, product design, industrial design, and manufacturing design, all working in unison to build the best products possible, and at Bumblebee, we're proud to have that core group of leaders building the teams," Sankarshan said.
The smart home startup uses robotic actuators and other technologies to store beds, desks, and other home furnishings in a room's ceiling in order to save space.