Apple addresses macOS Big Sur upgrade issues impacting 2013 and 2014 MacBook Pro models
Apple on Thursday published a support document detailing steps users should take if they encounter problems installing
macOS Big Sur
on certain MacBook Pro models.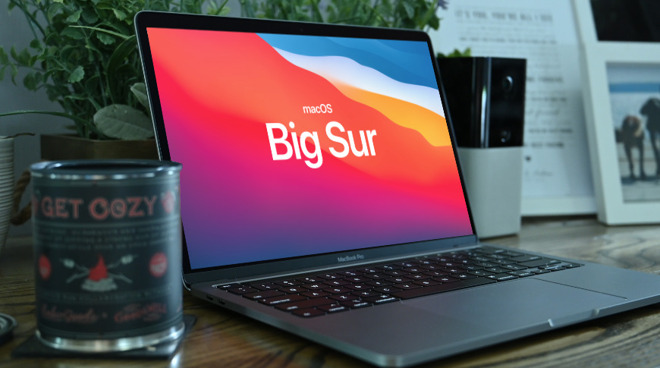 According to reports earlier this week, some users are
facing issues
when installing Big Sur on their 13-inch MacBook Pro from late 2013 or mid 2014.
Specifically, updates in some cases result in a permanent black screen or a screen bearing a circle with a line through it, a problem that does not resolve itself when restarting the machine in Safe Mode. Attempts to use Apple's Internet Recovery tool have also been unsuccessful.
Apple in today's Support Pages
document
acknowledges the issue and offers a potential workaround.
If an impacted Mac does not start properly, Apple says to:
Press and hold the power button on your Mac for at least 10 seconds, then release. If your Mac is on, it turns off.


Unplug all external devices from your Mac, including any displays and USB accessories, and remove any card inserted in the SDXC card slot. Then turn your Mac on.


If the issue persists, reset the SMC as described for notebook computers with a nonremovable battery.


If the issue persists, reset NVRAM or PRAM.
To reset the SMC, users must simultaneously press the
Control
and
Option
keys on the left side of the keyboard, and
Shift
on the right side of the keyboard for seven seconds, then also depress the power button. Next, users hold all four keys for another seven seconds, release them, and press the power button to turn on their Mac.
Resetting NVRAM and PRAM requires users to shut down their machine, hold
Option
,
Command
,
P
, and
R
until the Apple logo appears and disappears twice, or about 20 seconds.
Apple instructs MacBook owners to contact Apple Support if the above techniques do not work. The company adds that the Support Pages document will be updated when it has a more comprehensive solution.
Big Sur saw release
last week
, but the launch was
quickly marred
by installation, app runtime and cascading server issues.