Foxconn to produce Google server components at troubled Wisconsin plant
Foxconn has landed a contract to produce key server components for Google at its beleaguered Wisconsin plant, according to a new report.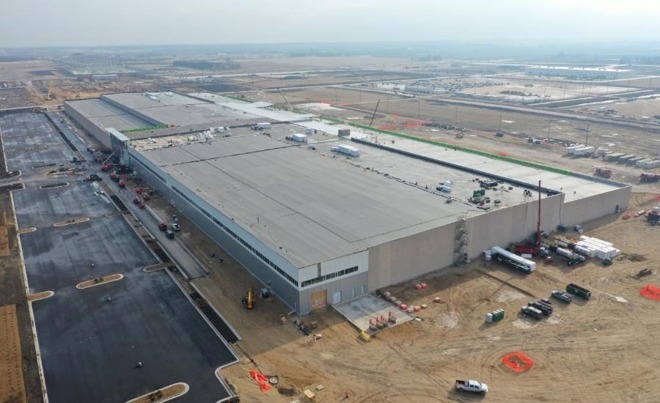 Credit: Engineering News-Record
The facility should begin mass production of the components in the first quarter of 2021, timed with the release of Intel's Ice Lake server chips. Currently, Foxconn is setting up assembly lines to place semiconductors onto circuit boards at the plant.
According to
Bloomberg
, Foxconn
decided
to locate production for the new Google server contract at the Wisconsin facility instead in China or Taiwan.
Although sources familiar with the matter told
Bloomberg
of the contract, Foxconn declined to confirm any customers. It only said that it's developing data center and computing "capabilities" in Wisconsin.
The troubled Foxconn facility was touted by President Donald Trump as a critical component of a plan to bring manufacturing jobs back to the U.S. Since it was unveiled in 2018, the Wisconsin operation has been beset by delays and direction changes.
Wisconsin officials
rejected
Foxconn's bid for tax subsidies because updated plans for the plant were much smaller than initially proposed. The Taiwanese contract manufacturer also missed its first-year hiring target by a wide margin, and has scaled back hiring plans since then.
A Wisconsin state report from October
concluded
that the facility "may be better suited for demonstration purposes rather than as a viable commercial glass fabrication facility."